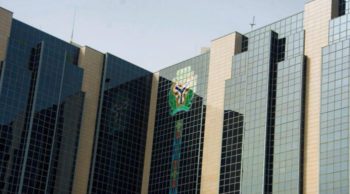 Nigeria's central bank said on Tuesday it will offer dollar forwards to be delivered within two months to offset a backlog of matured foreign exchange obligations to manufacturers, airlines, fuel importers and agriculture businesses.
"Authorised dealers' accounts with the central bank will be debited in full for the naira equivalent of the dollar bid amount on a spot basis," the bank said in a notice to commercial lenders.
"The central bank will settle the bids through forward settlements of two months," added the bank, which did not specify the amount of dollars to be sold.
The bank had on Monday offered $150 million wholesale forwards to banks and said it also released $90 million for invisible transactions to ensure liquidity in the forex market.
The bank has been selling dollars on the official market in an attempt to narrow the spread with the black market exchange rate of the naira.
The naira currency was quoted at 390 to the dollar on the black market on Tuesday, against 395 a dollar on Monday.
The naira closed at 306.25 to the dollar on Tuesday, compared with 306.30 the previous day.