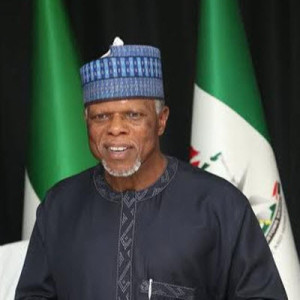 Contrary to speculations in some section of the media, President Muhammadu Buhari is not considering the prospect of moving the Comptroller-General of the Nigeria Customs Service (NCS), Col. Hameed Ali (rtd) to the Economic and Finncial Crimes Commission (EFCC).
Newspaper reports yesterday speculated that as the plot thickened to stop EFCC Acting Chairman, Ibrahim Magu, from becoming the substantive chair of the Commission, three names have popped up as his possible replacements. They are a former boss of the anti-graft agency, Mallam Nuhu Ribadu; the Comptroller-General of the Nigeria Customs Service, Col. Hamid Ali (rtd) and a retired Assistant Inspector-General of Police, Amodu Ali, who became famous for investigating the $180million Halliburton bribery scandal.
"It is not true. The President saw EFCC before he posted Ali to Customs. He (the President) will not reverse himself within such a such period of time.
"Ali has a mandate at Customs which he is still working on delivering. Please discountenance the report as there is no iota of truth in it," a source at the Presidency who did not want his identity disclosed since he was not authorized to speak on the matter, told SHIPS & PORTS.  
"I believe the President is not in a hurry to do away with Magu in the first place. I think he is more predisposed to re-nominating him in view of his track record of performance and because he has brought appropriate zest into the Federal Government's ant-corruption war," the source added.   
On Thursday, the Nigerian Senate declined to confirm the appointment of Ibrahim Magu as substantive chair of the country's premier anti-graft agency.
The upper legislative chamber claimed it could not approve the presidency's request to confirm Magu based on a security report forwarded to it by the State Security Service.
"The Senate wishes to inform the public that based on available security report, the Senate cannot proceed with the confirmation of Ibrahim Magu as Chairman of the Economic and Financial Crimes Commission," the spokesperson for the Senate, Aliyu Abdullahi, said in a statement read to journalists.
"The nomination of Ibrahim Magu is hereby rejected and has been returned to the President for further action," Abdullahi said.
The Senate did not provide the EFCC acting chairman an opportunity to respond to the allegations against him. 
Copyright Ships & Ports Ltd. Permission to use quotations from this article is granted subject to appropriate credit given to www.shipsandports.com.ng as the source.