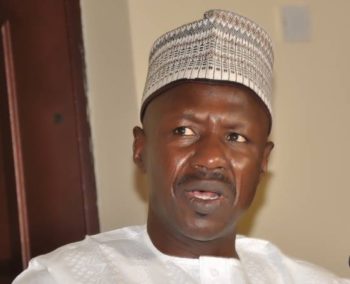 The Economic and Financial Crimes Commission (EFCC) has unveiled plans to go after multinational companies involved in illicit financial flows out of Nigeria.
The Acting Chairman of the EFCC, Ibrahim Magu disclosed this while speaking in an interview at the sideline of a conference on the use of beneficial ownership information and the recovery of assets in Africa.
The event which was hosted by the Federal Inland Revenue Service (FIRS) was attended by representatives from over 30 African countries to discuss the issue of illicit financial flows,tax evasion and corruption in African.
According to the World Bank and the United Nations Economic Commission for Africa report, Africa is estimated to lose more than $50bn annually in illicit financial flows stemming from bribery, corruption, transfer pricing, tax evasion and money laundering.
This figure represents more than the continent receives in official development assistance everywhere and is increasing at an annual rate of 9.4 per cent which is twice as fast as the global average gross national income.
Magu described the development as worrisome, adding that a major cause of illicit financial flows is corruption.
He said if the menace of corruption could be addressed, the rate of tax evasion and illicit flow of funds would be reduced.
This, he noted,would free more resources for the government to implement development projects in the face of dwindling revenue.
He said the commission has opened discussions with the FIRS to set up a special unit that would deal with tax fraud, tax evasion and other related offences particularly in multinational companies.
He said, "We are already discussing that and we are going to upgrade our cooperation with them and we are going to set up a unit that would be in charge of tax fraud and tax evasion and related offences.
"We want to see that we work on these very seriously an we intend to use that to see how we can use that to bring succour to the economic recession.
"Very soon we will set up this unit because we have just discussed with the (FIRS) chairman and so we would seat down and organise a special training so that we can collaborate very well and chase out corruption from this country and send them back to where they are coming from.
"If there is no corruption,there won't be illicit financial flows."