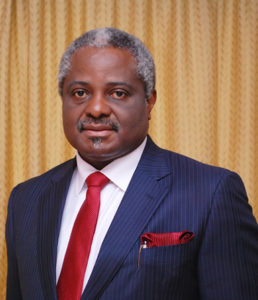 Former Chairman, Oil and Gas Free Zone Authority (OGFZA), Chief Chris Asoluka has advocated longer tenure for heads of maritime agencies for effective growth of the industry.
Asoluka who gave the advice at a forum in Lagos on Thursday, said government was always in a hurry to change the heads of parastatals, which according to him, had caused major setback for the industry in terms of policy implementation.
He noted that longevity creates a system of consistency for maritime growth and brings about effective performance of heads of agencies.
"Again, I think we are too much in a hurry in changing heads of parastatals in the industry, we are not saying that people should die in office but longevity is very key. Frequent changes of leaders in agencies cannot help in policy implementation and there is no way the political will can succeed when the head of such parastatal is not sure of what will become of him," he said.
Asoluka predicted that the future of the Nigerian maritime industry is bleak owing to poor infrastructural development.
He said, "It is difficult to predict the maritime sector development because it is far worse from what we have today. Poor policies and implementation has caused the sector to suffer, traffic is a hindrance to port operations. The ports are for colony interest not for economy interest."
He added that some of the problems plaguing the industry includes lack of access roads to the port, lack of implementation of government policies and lack of inter-agency coordination, among others.