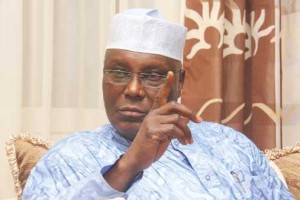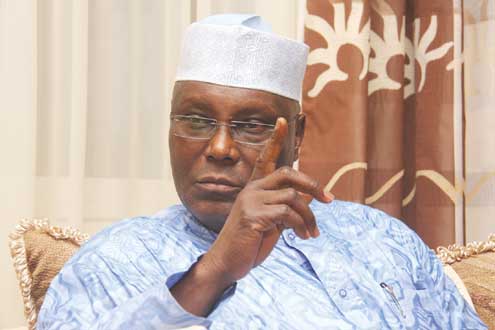 Former Vice-President Atiku Abubakar says Nigeria is at a crossroads and things are made worse by the "cocktail of economic, social and political problems" which the country has to contend with.
Speaking in Abuja during the public presentation of the Daily Stream newspaper, Abubakar said unity, diversity and national development were among Nigeria's greatest challenges.
"Unity, diversity and national development are among Nigeria's greatest challenges. Unity has been a scarce commodity among our country's diverse peoples and communities, as a consequence of the way and manner the country was put together by British colonial authorities and our collective failure as a people to create a true and viable nation out of the union," he said.
"This has become a major source of disquiet, anxiety and frustration and a veritable obstacle to national development.
"Disagreements and controversies over the best political structure to be adopted, size and responsibility of government, the nature of relationship between and among component units, the type and system of government, as well as how resources available in and accruing to the country should be allocated have continued unabated.
"Those controversies have sometimes threatened the very existence of the country. A huge pall of pessimism hangs over a section of the citizenry, and the ranks of those who harbour real doubt about the future of the country swell by the day.
"The country is truly at a crossroads, and things are made worse by the cocktail of economic, social, political and problems which we have had to contend with, and which add to the abysmally low estimation of our country even by its own citizens."
Abubakar said despite the challenges, he still has a strong belief in Nigeria.
"However, I am not here just to lament over the sad and unenviable state of affairs in Nigeria. I firmly believe in the viability of the Nigerian project, I remain unshaken and completely persuaded that we can eventually change the story of Nigeria for good by collectively making Nigeria a productive, prosperous, peaceful and united nation whose people are happy and contented and one that is able to really lead Africa and assume a pride of place in the comity of nations," he said.
"But to achieve that, we must elevate and steer conversation away from empty rhetoric and platitudes. We must instigate and see to the full and faithful implementation of profound changes in the political structure, organisation, functions and performance of state, and a radical re-organization of government, its organs and personnel."    
Copyright Ships & Ports Ltd. Permission to use quotations from this article is granted subject to appropriate credit given to www.shipsandports.com.ng as the source.