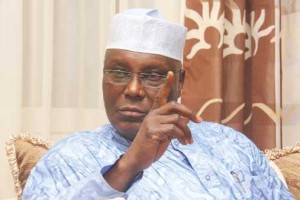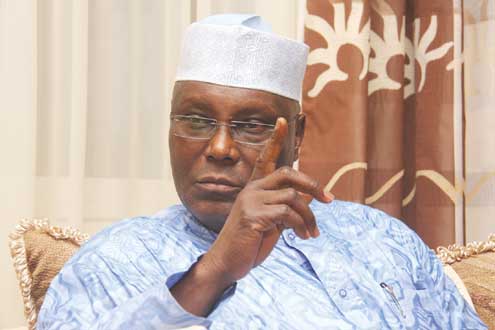 Former Nigerian Vice-President, Atiku Abubakar, has urged Nigerians to use the Independence Day celebration scheduled for Saturday as a time of sober reflection and also to thank God for the strides made so far as a nation.
Abubakar, who said this via a statement issued by his media team, noted that despite numerous challenges, the nation was on a right path.
"On this October 1st, 2017, I congratulate President Muhammadu Buhari and all Nigerians on the occasion of Nigeria's 57th Independence anniversary. There are those that may say we have very little to celebrate and I will respectfully disagree with them. In 57 years, Nigeria has faced many challenges, but we have overcome many of those challenges and made progress in multiple spheres of human endeavour," he said.
He noted though that there was still more to be done to achieve the nation of everyone's dreams.
"A lot of work still has to be done to overcome the many challenges we still face as a nation including terrorism, the national question, sluggish economic growth, youth unemployment and a huge out of school population amongst our youth.
"However, these challenges are not insurmountable. Thankfully, the prevailing sentiment is that we as Nigerians would rather remain together even as we make positive efforts to build a perfect union along the lines of the vision of our founding fathers," Mr. Atiku said.
Also, the Delta State Governor, Ifeanyi Okowa, on Saturday felicitated with Nigerians on the 57th Independence anniversary with a charge on Nigerians to work against violence and all threats to the corporate existence of the country.
In a statement in Asaba on Saturday by his Chief Press Secretary, Charles Aniagwu, Governor Okowa admonished Nigerians to be proud of their country and desist from acts that are inimical to the continued corporate existence of the country.
The statement said: "On behalf of Government and the people of Delta State, I congratulate Nigerians on the occasion of the 2017 Independence Day celebration on October 1, 2017. Our people have enjoyed democracy since 1999 and appreciate better, the inherent gains of democracy, as respect for human rights and the rule of law. As Nigerians, we must continue to work together to surmount the challenges threatening to destabilise our budding democracy and undo the gains achieved in the past 18 years."
He commended Deltans especially the oil producing communities for giving peace a chance, which has culminated in uninterrupted oil production in the region.
Meanwhile, Rivers State Governor, Nyesom Wike, has also felicitated with Nigerians on the 57th Independence Anniversary, urging all Nigerians to be committed to building bridges of peace and development.
He congratulated all Nigerians on the successful celebration of the 57th Independence Anniversary, noting that despite the challenges of nationhood, Nigeria will continue to make progress.
In a message issued by his aide on electronic media, Simon Nwakaudu, Governor Wike declared that the government and people of Rivers State will continue to work for a united Nigeria.
He stated that the state is not part of any agitation for secession, pointing out that Rivers people are committed to one, indivisible Nigeria.
The governor reiterated his call for dialogue as a means of resolving all developmental, economic and political challenges facing the country.
Copyright Ships & Ports Ltd. Permission to use quotations from this article is granted subject to appropriate credit given to www.shipsandports.com.ng as the source.