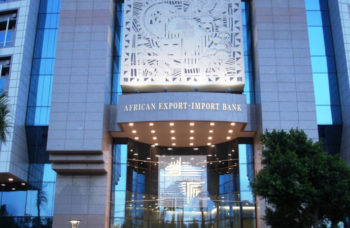 The African Export-Import Bank (Afreximbank) on Friday disclosed it has signed a hosting agreement with the African Union (AU) and Egypt for Intra-African Trade Fair (IATF).
A statement by the bank's Director and Global Head, Communications and Events Management Department, Obi Emekekwue, in Lagos, said that the fair would hold from Dec. 11 to Dec. 17 in Cairo. It is expected to attract 1,000 exhibitors and over 70,000 visitors.
He said that Egypt emerged the host of the maiden edition of the biennial trade fair after a competitive bid process.
According to Emekekwue, the President of Afreximbank, Dr. Benedict Oramah, signed on behalf of the bank, while the AU Commissioner for Trade, Albert Muchanga, signed for the AU.
He said that Sherine El Shorbagy, Chief Executive Officer of the Export Development Authority (EDA) of Egypt, signed for the Government of Egypt.
Emekekwue said that the agreement signed in Kigali was part of activities marking the launch of the African Continental Free Trade Area (AfCFTA).
He quoted Oramah as saying that the fair would bring together exhibitors from across Africa and beyond and generate over $70 billion in trade deals.
Emekekwue said that the fair was being promoted by Afreximbank to drive intra-African trade, and support the implementation of AfCFTA.
He quoted El Shorbagy as saying that Egypt would ensure that the fair would be an important trade gathering on the continent.
"She urged all African countries and businesses to be represented at the fair in order to deepen African economic cooperation," he said.
According to the director, Muchanga said that the trade fair represented an important collaborative effort between the African Union and Afreximbank, and was an important step in realising the goals and objectives of AfCFTA.
He quoted Muchanga as saying that a number of countries had indicated interest in the trade fair and commending Afreximbank for initiating the trade fair expected to a go a long way in promoting economic development and integration.
Afreximbank is the foremost pan-African multilateral financial institution devoted to financing and promoting intra and extra African trade.
The bank with headquarters in Cairo was established in October 1993 by African governments, African private and institutional investors and non-African investors.