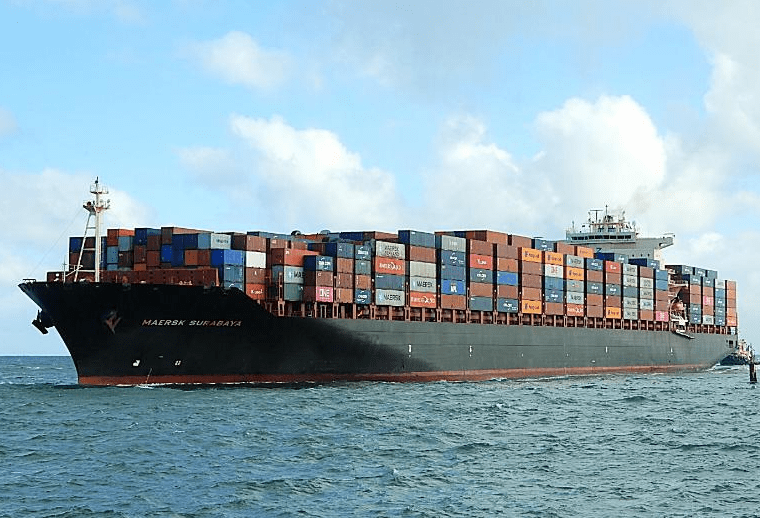 Australia has charged the Master of a Maersk containership after his ship allegedly damaged a critical underwater cable connecting Western Australia with Singapore.
The Australian Federal Police (AFP) charged the 59-year-old Ukranian captain of the MV Maersk Surabaya, a Liberia-flagged containership, after a section of the Australia Singapore Cable was damaged on August 1, approximately 6 miles off Perth.
Police say the ship had been anchored approximately 500 meters from the charted Perth Submarine Cable Protection Zone and allegedly dragged its anchor through the area in high winds, snagging and damaging the 20-meter-deep cable.
Allegations that a passing vessel had damaged the cable were reported to the AFP two days after the incident with damages estimated to be about AUD $1.5 million.
An investigation of the ship and its logs took place after the ship docked Melbourne, ultimately resulting in the arrest. The case is believed to be the first of its kind by the AFP.
The captain is charged with engaging in negligent conduct as the Master of a maritime vessel, which resulted in damage to the Australian Singapore Cable, in violation of section 37 of schedule 3A of the Telecommunications Act 1997 (Cth). The offense carries a potential maximum penalty of three years' imprisonment and a $40,000 fine.
The captain has been granted bail with strict conditions and is currently in COVID hotel quarantine.
The Australian Singapore Cable is a 2,800-mile-long fibre-optic subsea communications cable linking Perth, Western Australia, to Singapore, via Indonesia.
AFP Detective Superintendent Graeme Marshall said damage to a subsea cable can have serious financial consequences for both the cable operator and for customers who experience reduced connectivity and data access.
"The protection zone is clearly marked on maritime charts and all vessel Masters should ensure vessels operate in a manner which does not interfere with critical communications infrastructure," AFP Detective Superintendent Marshall said.