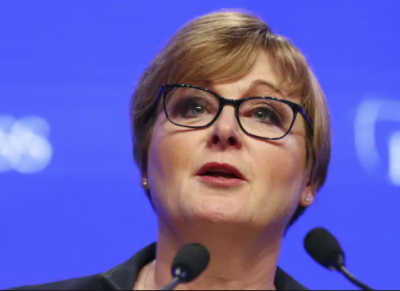 Australia could join the coalition to protect merchant shipping in the Strait of Hormuz following a U.S. request, Australian defense officials have revealed.
Speaking to reporters during the annual U.S.-Australian security talks (AUSMIN) in Sydney, Australian Minister for Defense, Linda Reynolds, said that the U.S. request was being given "serious consideration".
"We are deeply concerned by the heightened tensions in the region and we strongly condemn the attacks on shipping in the Gulf of Oman," Reynolds said.
"We will ultimately, as we always do, decide what is in our own sovereign interests, and we certainly discussed this issue during our ministerial consultations. But again, no decision has yet been made."
The Australian side did not provide additional information on which specific assets could be deployed to the region and how the operation would be organized.
Acting U.S. Secretary of Defense, Mark Esper, said that the U.S. aimed to promote the principle of freedom of navigation and freedom of commerce in the Strait of Hormuz, the Persian Gulf, and the Gulf of Oman, in addition to preventing any actions by Iran that might lead to some misunderstanding or miscalculation that could lead to a conflict.
The initiative follows Iran's seizure of British-flagged tanker Stena Impero on July 19. Iran's actions were seen as a retaliatory measure after Gibraltar and the UK in early July detained the Iranian tanker Grace 1, that was reportedly supplying crude oil to Syria, a country subject to EU sanctions.
Esper also revealed that over 30 countries attended a resourcing conference for the potential gulf escorts, adding that some announcements on potential measures to be taken could be coming out in the coming days.
The U.S. Secretary of State, Mike Pompeo, added that Australia was taking the request seriously.
"They understand that they have goods that flow through this region that are important to their own economies, and so deterrence in the strait is incredibly important to their citizens and to their countries," Pompeo stressed.
He added that, when the parties begin to build out this process and develop the operational concept, "we will have a global coalition that does what Secretary Esper spoke to, which reduces the risk of conflict in the region and enables the freedom of navigation."