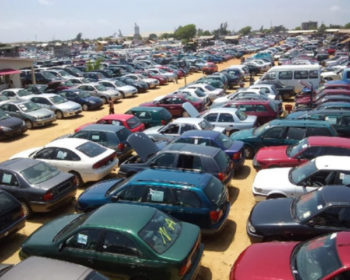 The Association of Motor Dealers of Nigeria (AMDON) has insisted that it will ensure its members comply with the exercise compelling payment of duty on uncustomed vehicles in one month even after the Nigeria Customs Service (NCS) suspended it yesterday.
Customs acting PRO, Joseph Attah in a statement early Wednesday said the suspension of the exercise followed tension generated due to misconception and misrepresentation of the motor duty payment as directed by the Service.
"The leadership of the National Assembly and the Comptroller-General of Customs, Col. Hameed Ali (Rtd) met with a view to resolving the impasse. They both agreed that the proposed motor duty payment, though in line with the provision of Customs and Excise Management Act (CEMA) Cap C.45, LFN 2004 should be put on hold while the Senate Committee on Customs & Excise interfaces with the NCS for further discussions," the statement announced.
It said the payment of duty on vehicles or indeed any dutiable imported item remains a civic responsibility of every patriotic Nigerian.
Meanwhile the National President of AMDON, Prince Ajibola Adedoyin at a briefing in Abuja blamed the National Automotive Design and Development Council (NADDC) for its Automotive Policy that has led to the hike of vehicle duty to the present 35 per cent.
He said the vehicle import duty was around 20 to 25 per cent before NADDC initiated the increment which he said has led to reported cases of importers evading vehicle duty payment.
"We are aware that NCS is also collaborating with FIRS, VIO, FRSC and the NPF on the Vehicles Identification Number (VIN). A move that will eventually block the registration of all untied vehicles in the near future," he said.