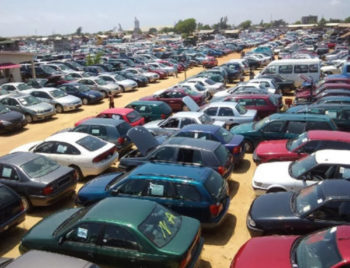 Members of the Association of Motor Dealers of Nigeria (AMDON) on Tuesday pleaded with the Federal Government to reduce the duty paid value on imported vehicles from its current 35 percent to 20 percent.
The National President of AMDON, Ajibola Adedoyin, said there has been an onslaught on vehicles at various car parks across the nation by the Nigerian Customs Service (NCS) and even in some instances including the Nigerian Army.
Adedoyin raised the alarm in a press conference in Abuja.
He noted that Customs operatives have seized about 400 vehicles worth N1.7billion from different car parks across the country.
Adedoyin however noted that it was the government's automotive policy which was to encourage the patronage of made in Nigeria vehicles that led to the rise in customs duty and levies.
"The rate is too high. It is the Nigerian populace that buy the vehicles that bears the cost and the pains," he said.
The National President recalled that the upon the introduction of the 35 per cent vehicle duty payment, the Comptroller- General of NCS, Col. Hameed Ali (rtd) only allowed the dealers a slim window of six weeks to come down and pay duty on all unduty vehicles in their car parks.
He said that owing to the confusion that the short window created, most of the dealers did not key into the window, which has now made them susceptible to the onslaught of the Customs.
AMDON said it will not in any way support any form of illegality, and that it was seeking for another opportunity for all its members to submit their vehicles in their car parks for duty payment.
Adedoyin added that "we are quite aware the intension of the Comptroller- General is to block all loopholes and generate revenue for the government in order to carry out its development policies and not to kill existing businesses.
"Our plea is based on the reasoning that given the window the palpable fear will reduce; Customs will generate more funds for the government while our members' investment will be protected and further sack of staff will be halted.
"If given the opportunity AMDON will work with NCS to ensure strict compliance, while we continue to discourage the smuggling of vehicles."