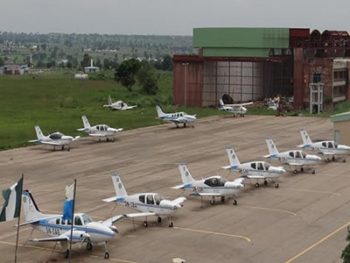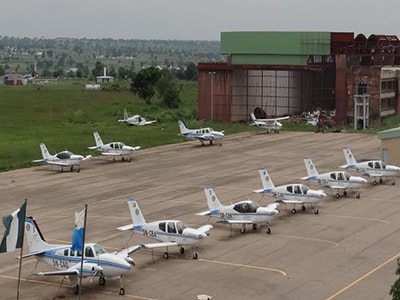 The Nigerian College of Aviation Technology (NCAT), Zaria, Kaduna State, has debunked the sacking of 37 teachers from its staff school.
Some aviation unions recently petitioned the Federal Government, alleging that the NCAT sacked 37 teachers.
The petition was jointly issued by the National Union of Air Transport Employees (NUATE), Air Transport Services Senior Staff Association of Nigeria (ATSSSAN) and the National Association of Aircraft Pilots and Engineers (NAAPE).
Spokesperson for NCAT, Jude Amadi, in an interview with reporters on Tuesday said the management only acted in accordance with a directive from the Salaries, Incomes and Wages Commission.
"There was a circular from Salaries, Incomes and Wages Commission which stopped government institutions from using government budget to pay teachers in their staff schools.
"In adherence to the directive, we handed over the running of the school to a consultancy.
"We asked the teachers to transmit to being employees of the consultant, and agreement was reached.
"Some of them accepted, and have since continued with the consultancy.
"Therefore, using the word sack is wrong because they were not sacked," he said.
Amadi said that a ruling by the National Industrial Court on the case only ordered that such teachers should transfer their services to the Ministry of Education and earn salaries as other teachers in government institutions.
According to him, the process is still ongoing.
"It is, therefore, incorrect to claim that NCAT disengaged the teachers without due process,'' Amadi said.
The unions in a petition, dated March 19, signed by Messrs Frances Akinjole for ATSSSAN; Olayinka Abioye, NUATE, and Ocheme Aba, NAAPE had copied the Minister of Transportation, Rotimi Amaechi; Minister of State for Aviation, Sen. Hadi Sirika; the Minister of Labour and Employment, Dr Chris Ngige; Head of the Civil Service of the Federation, and the Executive Chairman, Salaries, Income and Wages Commission.
The group claimed that NCAT management quickly implemented the policy of the government which stopped it from funding staff schools but had been slow in implementing a court judgment which reversed the policy.
They claimed that other staff schools across the country had implemented the judgment of the industrial court.