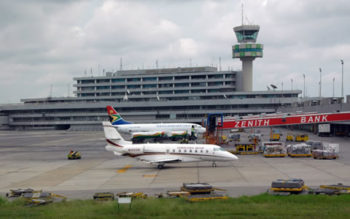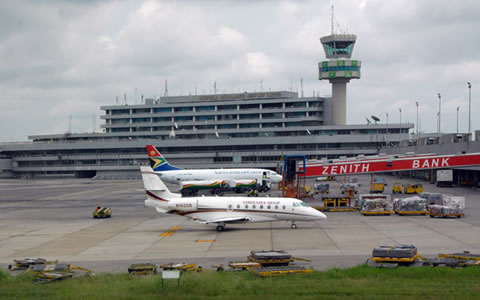 The Managing Director, Federal Airports Authority of Nigeria (FAAN), Saleh Dunoma, has said Nigeria's aviation sector within the last three years has witnessed milestone achievements.
Dunoma who made this known in an interview with journalists in Abuja noted that aviation safety and security were some of the areas that have received priority attention from the Federal Government.
He said other major milestones were recorded with the complete rehabilitation of the Nnamdi Azikiwe International Airport runway within six weeks.
He said, "A lot of things have been achieved in the last three years but first of all our concern is safety and security.
"Safety starts from the runway and a lot has been on our runway especially at the Nnamdi Azikiwe International Airport, Abuja.
"You are aware that this airport is a single runway airport and it is very critical because it has to be operational all the time.
"We have been having problem all this while, but during this administration, the government took a decision and sort out this problem once and for all.
"It was closed for six weeks and maintenance was done on the pavement and the associated pavement which is the runway to improve the safety of the airport and that was done within time and within budget.
"Not only in Abuja but we have also done some works on Enugu runway, Port Harcourt runway, Benin Airport runway and Kaduna runway.
"These are some of the things that have to do with the safety of operations into our airports."
Dunoma said in the area of security, the Federal Government approved and facilitated a special training of Aviation Security (AVSEC) on counter-terrorism, which was conducted by the United Nations (UN).
He explained that the training had enhanced the capability of AVSEC personnel across Nigerian airports leading to the approval by the government for AVSEC personnel to begin to carry arms.
According to the Dunoma another milestone recorded was the aerodrome certification received by both Lagos and Abuja airports for the first time in 2017.
He said the certification was a result of compliance with the Nigerian Civil Aviation and International Civil Aviation Organisation (ICAO) safety and security standards.
He disclosed that the authority was committed to ensuring that all Nigerian airports were certified.
According to him, FAAN is currently working on the airports in Kano, Port Harcourt, Enugu and Kaduna.
For the first time in the history of Nigeria, it is under this administration that we were able to certify two of our airports and three are being certified for now.