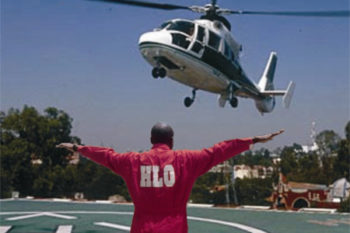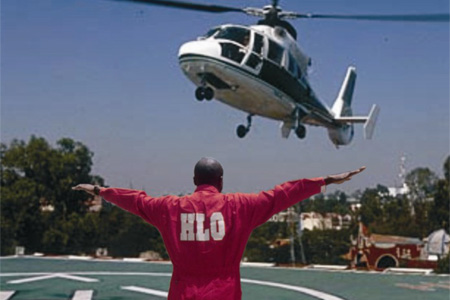 Members of the Air Transport Senior Staff Services Association of Nigeria (ATSSSAN) and employees of Landover Helicopters on Monday picketed the airline over alleged poor staff welfare.
The union members shut down the airline's corporate headquarters in Lagos and prevented people from gaining entrance into its premises.
The protesting workers, who carried placards with various inscriptions, decried the poor conditions of service in the company.
The  ATSSSAN President, Ilitrus Ahmadu,told newsmen that the airline's management could have avoided the situation if it had listened to the advice from the union on the way forward.
He said, "We have been in discussion with the management of Landover Company over the need for it to review its staff's conditions of service which ought to have been ready since 2016.
"However, the management, due to indiscretion, dragged on the process up till now.
"We have been talking, but there are few areas that we have not been able to agree, but they are fundamental areas covered by the laws.
"For instance, Landover management says if its disciplinary committee should discipline our members working with it, no union should be a part of it.
"This is unheard of. The law requires that the union, to which the officer belongs, should be represented if only in an observer capacity.
"We have been dragging this with Landover for a long time, but its management does not seem to agree."
According to him, the airline's management rather than trying to resolve the issue amicably referred the parties to the Federal Ministry of Labour where no progress has been made till now.
He said, "The management does not want to shift grounds on its Conditions of Service. For instance, if you serve up to 15 years in Landover, you are not entitled to more than N340,000, no matter your position.
"This is unfortunate and unacceptable to the union. The way forward is for the management to come to us to continue discussions on how to resolve these issues."
An employee of the company who spoke to newsmen on condition of anonymity said they were protesting against injustice going on in the airline.
He alleged that the management had refused to abide by the Cumulative Bargaining Agreement it had signed with its employees.
"The document is very clear on what should be paid to workers that are disengaged. There should even be redundancy package for the person.
"Also, our taxes are not remitted to the appropriate quarters by the management," he said.
However, the Managing Director of the Landover Group, Capt. Edward Boyo, said that the action of the union was illegal and irresponsible.
Boyo said the allegations by the union against Landover were untrue, adding that the company would not fall for their cheap blackmail.