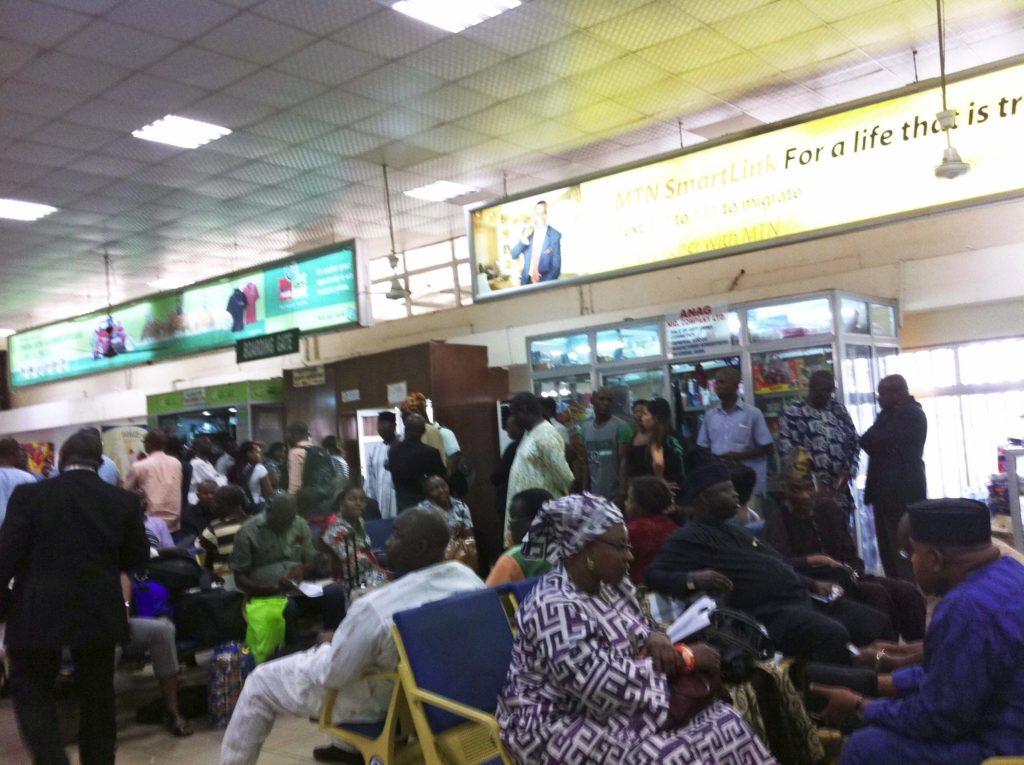 Some unions in the aviation sector on Sunday endorsed the proposed increment in the Passenger Service Charge (PSC) by the Federal Airports Authority of Nigeria (FAAN).
The unions – Association of Nigerian Aviation Professionals (ANAP) and the National Union of Air Transport Employees (NUATE) endorsed the increment in a chat with journalists in Lagos.
The PSC is collected by the airlines upon purchase of tickets and paid to FAAN after completion of the flight.
The charges are used to cover the cost of maintaining common areas in the passenger terminals, maintaining security, providing passenger information, and ensuring that customers use the airport in comfort.
It was last increased in 2011 when the local currency was more than twice the current value and cost of operation was far lesser than what obtains currently.
According to the National Secretary of ANAP, Abdulrasaq Saidu, the increment would enable FAAN to meet up with its responsibility of providing qualitative services to passengers.
He said the increment was justified after eight years since the last review, stressing that factors such as inflation and naira devaluation had made it a necessity.
"Airlines and other airport users have reviewed their charges severally within this period.
"We have four new terminals built to international standards; the PSC tariff fixed eight years ago will not be suitable for these new terminals owing to new technology, maintenance and other related costs,'' he said.
Saidu said passenger traffic has also grown by more than 65 percent between 2011 and 2018, adding that the effect of this increased traffic on the airport facilities needed to be taken into consideration.
He, however, cautioned that the increase should be moderate in order not to inflict more burden on passengers as some airlines might be forced to also increase their airfares.
The National President, NUATE, Ben Nnabue, likewise noted that the cost of maintaining safety and efficiency was high, hence FAAN needed to adjust its charges to meet the current realities.
He said, "Safety and efficiency are expensive. For FAAN to maintain airport facilities to world-class standard, there is a need to increase their charges.
"Since the last increment eight years ago, the value of foreign currencies has increased while the costs of electricity generation and diesel have also risen.''