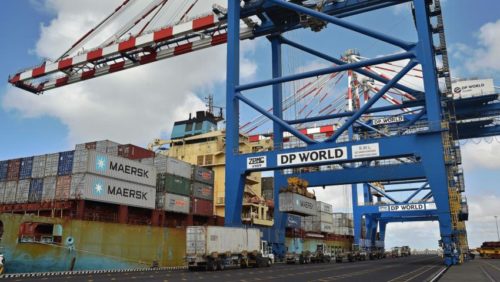 Dubai-based global terminal operator, DP World, believes international trade tensions such as those between the United States and China will make 2019 challenging but not unmanageable, its Chairman, Sultan Ahmed bin Sulayem said on Sunday.
DP World had cautioned in August about geopolitical risks and changes in trade policies as first-half profit fell 2.1 percent.
Bin Sulayem told Reuters he believed the psychological impact of trade tensions involving the United States were starting to translate into reality.
Financial institutions were becoming increasingly cautious and taking measures such as tightening lending in reaction to trade tensions, he said in an interview at the DP World Tour Championship golf tournament in Dubai.
That is likely to negatively impact growth in emerging markets, he said.
Trade tensions were evident in Papua New Guinea on Sunday when Asia-Pacific leaders failed to agree on a communique at a summit for the first time in their history as deep divisions between the United States and China over trade and investment stymied cooperation.
DP World, one of the world's largest port operators, was taking measures to reduce costs, and is addressing how it will manage a challenging 2019, said bin Sulayem.
"We are finding ways to make sure that we do good in 2019," he said. He declined to comment when asked if the company would report a higher profit this year.
"Historically, we have managed worse scenarios than this," he said of global market conditions, adding that DP World had reached its goals in 2018.
DP World is in a dispute with the government of Djibouti which in February seized a port in the country operated by the Dubai company under a 50-year concession.
Bin Sulayem repeated a denial that the government of Djibouti has offered to buy DP World's stake in the concession. He said he asked them to make an offer in January.
They have not taken "any measures to contact us," he said.
DP World has also launched legal proceedings in Hong Kong against China Merchants over allegations they have infringed on their concession rights in Djibouti, he said.