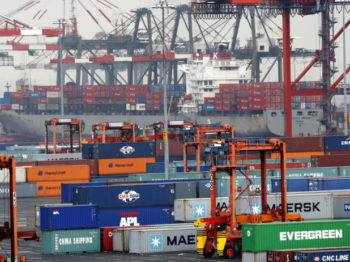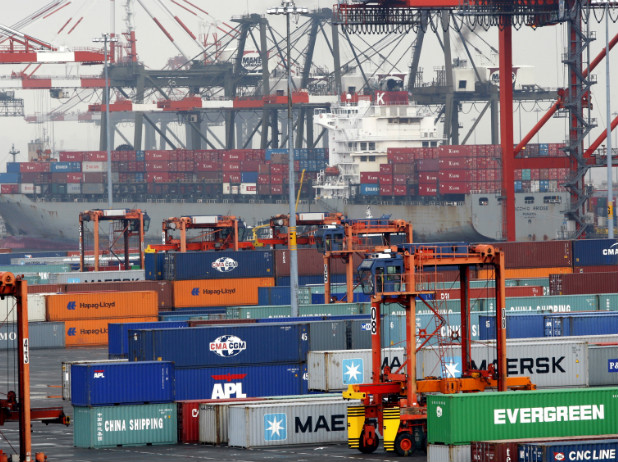 Global trade in goods will continue growing above trend during the second quarter, the World Trade Organization's quarterly outlook indicator showed on Monday.
The indicator, a composite published since the third quarter of 2016, showed a reading of 102.3, compared to 102.2 last November.
All the indicator's seven components were positive except for trade in electronic components, which fell to 94.1 from 103.3 in the previous quarter, possibly indicating a weakening of consumer sentiment, the WTO said in a statement.
"Growth is still above trend," WTO Economist Coleman Nee told Reuters.
"The recovery of 2017 seems to be extending into the first quarter of 2018 at least, based on things like strong export orders, strong air freight and container shipping and other indicators. So it seems like there hasn't been any slackening of momentum."
The strongest component of the index was container port throughput at 104.3, its highest score since the WTO began publishing the indicator.
The WTO has forecast overall growth in world goods trade in a range of 1.4 percent to 4.4 percent this year, most likely around 3.2 percent, compared to an estimated 3.6 percent in 2017.
Those figures, published last September, were based on IMF economic growth projections that have since been upgraded by 0.2 percentage points, to 3.2 percent in 2017 and 3.3 percent in 2018. The WTO will update its 2018 trade forecast in April.
Trade disputes and international trade friction do not much affect the overall global trade picture, Nee said, since they tend to affect a particular sector in a particular country, and if one source of goods is restricted, importers often simply switch to alternative sources for the same goods.
A very wide-ranging dispute or a tit-for-tat battle could still create uncertainty and sap economic growth, but that would be visible in a GDP slowdown rather than directly in trade statistics.
"Trade friction between countries can throw sand in the gears of the global economy," Nee said.
Agency Report