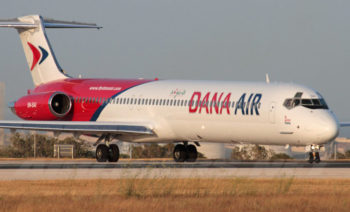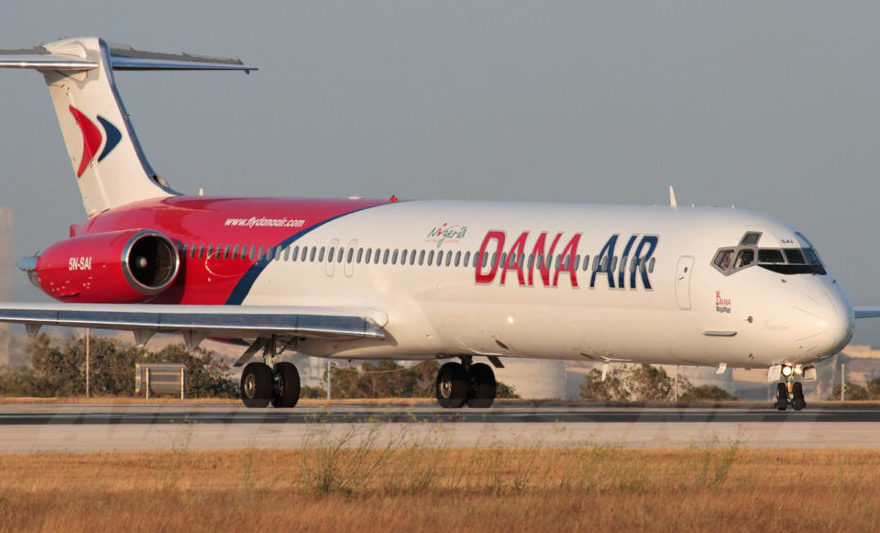 Dana Air Limited Aviation operation was on Tuesday grounded by aviation unions over alleged anti- labour practices.
The grounding of the airline by the unions has left many passengers of Dana Air stranded as most of them were seen at the departure hall sitting on top of their luggage amidst uncertainty surrounding their flights.
The unions, notably the National Association of Aircraft Pilots and Engineers (NAAPE) picketed the airline operations at the Murtala Muhammed Airport terminal two (MMA2) preventing any of its flights from taking off.
NAAPE was joined in solidarity by all affiliates of the United Labour Congress (UCL) to carry out the picketing exercise over the refusal of Dana Air to allow their staff to join the unions.
One of the union leaders, Comrade Abdulrazaq Saidu, said that the strike is total, saying no pilot or engineer with Dana would resume duty until their demands are resolved.
Saidu said the era of anti-labour practice by any airline operator is gone, saying the exercise started with Arik Air recently and same would be replicated with another airline in no distant time.
A source with the airline wondered why the unions took the action to shut down the carrier's operation, saying talks are ongoing to resolve the issue.
It was learnt that the Nigerian Civil Aviation Authority (NCAA) and the Nigerian Police, Airport Command among other stakeholders have intervened in the dispute.
The airline however condemned the disruption by the striking workers.