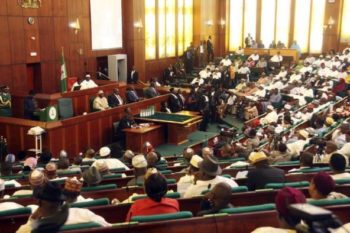 The Deputy Speaker of the House of Representatives, Yussuf Lasun has said that members would commence debate on the general principles of the 2018 Appropriation Bill of N8.6 trillion from Nov. 28.
The Deputy Speaker, while announcing the date during plenary session on Tuesday, said that the debate would be concluded on Nov. 30.
Lasun added that it would be followed by a public hearing scheduled for Dec. 4.
He urged the lawmakers to ensure they get copies of the 2018 budget proposal presented by President Muhammadu Buhari to the joint session of the National Assembly.
"Members are to indicate the date they wish to contribute to the debate as there is need for us to participate actively and that the bill is given expeditious attention,'' Lasun said.
It can be recalled that the president, while presenting the 2018 budget proposal to the National Assembly, said that it would consolidate on the achievements of previous budgets to improve the country's economy.