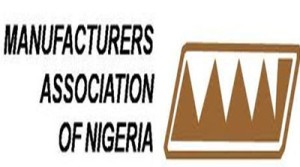 The Manufacturers Association of Nigeria (MAN) has decried the reduction in the budgetary allocation of the expansion of Special Economic Zones/Industrial Parks projects.
It noted that the reduction could have an adverse effect on the economy.
The President of MAN, Dr Frank Jacobs, told journalists on Friday in Lagos that the funds initially budgeted for the Special Economic Zones/Industrial Park project was grossly inadequate even before the cut by the legislative.
In 2018, the Federal Government had planned to spend a total of N46.39 billion for the construction of six special economic zones and N20 billion for the Export Expansion Grant (EEG).
However, President Muhammadu Buhari disclosed that a total of N14.5 billion was deducted from the projects by the legislators.
President Muhammadu Buhari on Wednesday signed the 2018 budget of N9.12 trillion but berated the National Assembly for cutting allocations to critical sectors of the economy including the Economic Zones/Industrial Park project.
Jacobs said the association had made several presentations to government on the need for increased capital expenditure for infrastructural development.
He said, "Going forward, it should no longer necessarily be only about the size of the budget for the project but more of implementation to increase industrial activities and enhance growth, particularly of MSMEs.
"The Executive should quickly proceed with the implementation of the final budget since the year is already half gone."
Jacobs said this would prevent the repeat of the experience in 2017 where the N15 billion budgeted for the recapitalisation of Bank of Industry (BOI) and $1.3 billion for Development Bank of Nigeria were not implemented.
He also said the N50 billion budgeted for expansion of Special Economic Zones and other related projects appeared either not to be fully implemented or totally left out.
Jacobs said he was elated when the Federal government reintroduced EEG in the budget, which was initially introduced in 2013.
The MAN president said the EEG had boosted Nigeria's non-oil export from1billion dollars in 2006 to $ 2.97billion, a growth of 197 percent before it was suspended in 2014.
"I had hoped that it would be fast-tracked in order to continue to drive up non-oil export performance, and by extension non-oil production activities, particularly manufacturing in the country," he said.