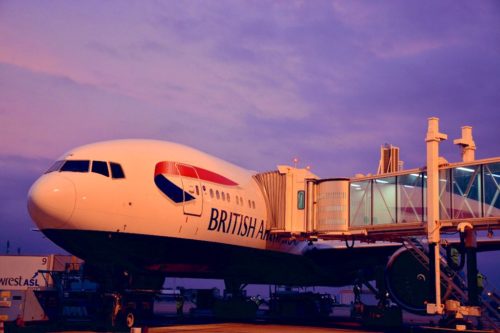 British Airways and 11 other international airlines have started operating from the Nnamdi Azikiwe International Airport Abuja.
BA flight, B777-300 with 221 people on board and 13 crew members and an infant, landed at about 4:45am on Tuesday to mark the beginning of its operations in the new facility commissioned December 2018.
BA is the first airline to commence operations in the new terminal that boasts of modern airport facilities.
Regional General Manager, North-Central, Federal Airports Authority of Nigeria (FAAN), Sani Mahmud, told journalists during the BA operations that FAAN is excited that all 12 international airlines have now relocated into the new terminal building.
"We are feeling fulfilled, we started with the commissioning of the airport by Mr president on the 20th of December 2018 and we prepared and started receiving flights immediately into the terminal with Asky being the first.
"Today, all our 12 international airlines have moved in, the last being the British Airways. We are sincerely grateful to government for providing this edifice and you can see from the faces of the passengers that they are all happy to be in a new facility like this. And we want to assure Nigerians and the world that the team in Abuja airport are competent enough to maintain this facility," he said.