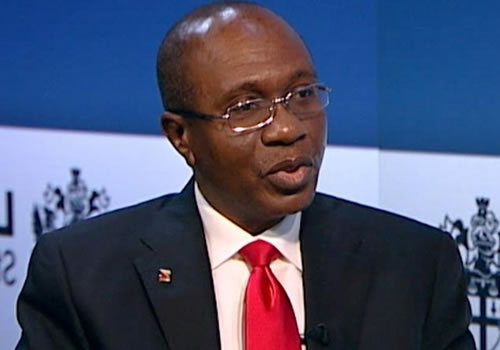 The Governor of Central Bank of Nigeria (CBN), Godwin Emefiele, has said the restriction of forex supply on 41 items including rice and toothpicks helped in lifting Nigeria's economy out of recession.
He stated this while addressing journalists at the opening ceremony of a seminar for finance correspondents and business editors in Lokoja, on Wednesday.
Emefiele, who was represented by the Director of Monetary Policy Department, Moses Tule, noted that the policy helped in reversing the multiple challenges of dwindling foreign reserves.
He said, "In today's world, countries have used trade protection repeatedly as a policy to resolve negative perceptions and shocks in their respective countries.
"In other words, should Nigeria, with an insatiable taste for foreign goods to the detriment of the domestic economic realities, throw its borders open to the indiscriminate importation of goods and services?
"This was the prevailing condition in Nigeria before the introduction of restriction of official foreign exchange for the importation of 41 items.
"The implementation of the (restriction of forex for the importation) 41 items, in addition to the other complementary macroeconomic policies, no doubt, was effective in lifting the Nigerian economy out of recession."
The CBN had on June 23, 2015, placed a ban on providing forex for the importation of 41 items to conserve reserves and encourage local production of the items.
Some of the items are textiles, tomato paste, cement, poultry, furniture and roofing sheets.