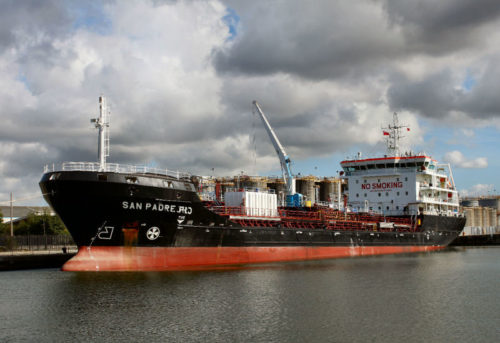 The Swiss Confederation plans to sue Nigeria for detaining an oil tanker and four of its 16 Ukranian crew members since January 2018.
The Swiss-flagged oil tanker named San Padre Pio was arrested by the Nigerian Navy and detained in the Bight of Bonny more than a year ago for allegedly entering Nigeria's territorial waters illegally and for smuggling diesel.
12 of the 16 crew members were released a month and a half after their arrest while the remaining four remained in custody.
Switzerland's Foreign Affairs Ministry said the four detainees have been living in difficult conditions.
The decision to file the case with the International Tribunal for the Law of the Sea came after diplomatic efforts by the government of the central European country failed to ensure the release of the vessel and the four crew members.
The Foreign Ministry decried the seizure and subsequent detention of San Padre Pio and its crew as "a violation of international law" and stated that Switzerland should exhaust all options "to safeguard its interests."