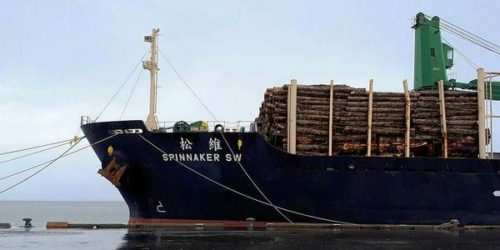 Jianxi Chen, the captain of a Panama-flagged bulk carrier Spinnaker SW has pleaded guilty to charges brought against him by Maritime New Zealan for endangering the lives of seafarers on board his ship.
Chen was charged on Friday last week with permitting dangerous activity involving ships or maritime products under section 65(2) of the Maritime Transport Act 1994.
He reportedly allowed the ship's crew to load a cargo of logs onto the 31,657 dwt bulk carrier without the use of personal protective equipment or systems to prevent falls from height, bringing the seafarers in danger.
The bulker was detained on March 25, 2019, at Bluff, the South Island, after Maritime New Zealand discovered that the crew were working at height without any fall protection in place.
A Port State Control Officer inspected the vessel a day after it was detained and found deficiencies in their practices, leading to the bulker being further detained under the Maritime Transport Act section 55.
"It was disappointing to find that the crew on the vessel were still working at height without safety lines or harnesses. The Maritime Officer then took immediate action escalating previous compliance actions and detained the vessel to further investigate the issues," Maritime NZ Acting Regional Compliance Manager (Southern), Domonic Venz, said.
After entering his guilty plea, the captain was sentenced in the District Court at Timaru. Chen received a fine of NZD6,000 (around USD4,000).
The ship eventually passed the independent International Safety Management (ISM) audit on Saturday and was immediately released by the Port State Control officer.