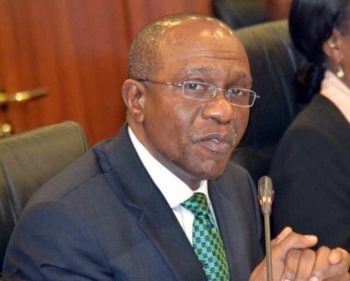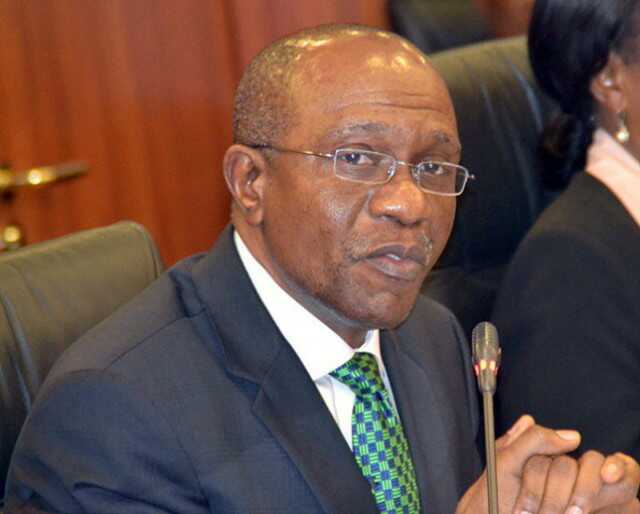 Governor of Central Bank of Nigeria (CBN), Godwin Emefiele, says investments worth $10 billion has flowed into the country due the import prohibition policy imposed on 41 items.
Emefiele disclosed this at an interactive session by the Joint Committees, Joint House Committee on Finance, Appropriation; Aids, Loans & Debt Management and Budget Research on the 2018-2020 Medium Term Expenditure Framework/Fiscal Strategy Paper in Abuja.
Emefiele who was represented by CBN Deputy Governor on Operations, Adebayo Adelabu, said a reduction in inflation rate from 18.9% to a little above 15% has been achieved by key fiscal policies introduced by the present administration which were aimed at stabilizing the economy.
According to him, local manufacturing of some of the prohibited items in the country including building materials such as granite, marble, among others, have been commenced by some companies established across the country, adding that this would generate employment for Nigerians.
The CBN boss said the official exchange rate of N305/$ and the parallel market's N360/$ have been stable over the past few months. This was due to the intervention of the CBN in Agriculture, Solid minerals, manufacturing sectors and Petroleum sector which has been yielding positive results, he said.
The CBN and Federal Account Allocation Committee (FAAC) agreed that proceeds from the foreign exchange transaction would be remitted into the Federation Account for the three tiers of government to share, and reduce budget deficit.
Members,however took him to task on the bailout given to states and he said CBN does not bailout to state as provided in the CBN Act, 2007.
Emefiele added that since they cannot afford the high interest rate from commercial banks, intervention fund were given to critical sectors of the economy at single rate and was channeled through development financial institutions (DFIs).
However, Permanent Secretary of Federal Ministry of Finance, Mahmud Dutse, who respresented Kemi Adeosun, Minister of Finance requested the support of the National Assembly towards boosting the 20% independent revenue from government owned enterprises, saying there were plans to plan to sanction Chief Executives of agencies who fail to adhere to the policy.
He said Nigeria's tax regime should be reviewed as it is one of the lowest in the world and less than one-third of Africa's ratio.
Dutse said in line with ECOWAS tariff policy, the only proposal for tax review applies to excise duties on alcohol and cigarette.