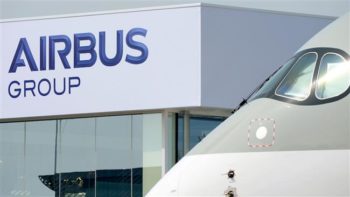 Airbus has hired the head of Rolls-Royce's civil engines unit, Eric Schulz, to replace John Leahy and lead its commercial aircraft sales, following months of uncertainty over who would replace the veteran dealmaker.
Schulz, who had been president of Rolls Royce's civil aerospace unit since January 2016, will report to Airbus Chief Executive, Tom Enders and will join in January 2018, Airbus said.
"We are glad to have Eric Schulz joining our team. He has broad international experience in the aerospace industry, a deep understanding of airline operations and aero engines as well as a proven track record in building and effectively leading organizations in complex environments," Enders said in a statement.
Schulz, a 54-year-old French engineer, began his career at one of Airbus's founders, France's former state-owned Aerospatiale, before working at aerospace supplier Goodrich via a stint at two French airlines: UTA and Air Liberte.
He is part of a relatively new management team that pulled Rolls-Royce out of a compliance scandal and financial problems.
Schulz will inherit a Toulouse sales organization unsettled by recent defeats to Boeing and seeking stability amid UK and French corruption probes, which center on a now defunct Paris-based unit of Airbus headquarters.
Leahy had been in the sales post since 1994 and is a dominant figure in the $100 billion-a-year aerospace industry, making his succession one of the sector's most closely watched moves.
Airbus said Leahy – known in the industry as "Mr Airbus" – would remain with the company for a short, transitional period.
Agency Report