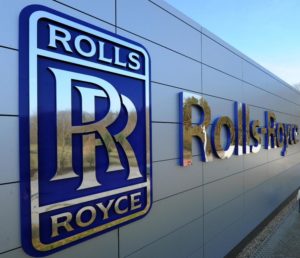 British engine maker Rolls-Royce said Thursday it was slashing 800 jobs worldwide in its marine business, where its order book is "very weak".
The marine sector employs 4,800 people in 34 countries, with Norway the most significant with 1,900 workers. The division designs ships and systems, largely for the oil and gas market.
Rolls said the job cuts would be made in 2017 in a bid to make savings of around £45 million to £50 million ($57 million to $63 million; 53 to 59 million euros).
Rolls had already cut its marine division workforce back from 6,000 last year in response to a slump in the offshore oil and gas market caused by low crude prices.
"The ongoing market weakness that has followed the dramatic fall in the price of oil continues to have an adverse impact upon our order book and profitability," said Mikael Makinen, president of the Rolls marine division.
"Reducing our workforce is never an easy decision, but we have no option but to take further action beyond the changes we have made to date."
Rolls said in a trading update in November that its order book in the marine division was "very weak" and it did not envisage a recovery in offshore oil and gas markets.