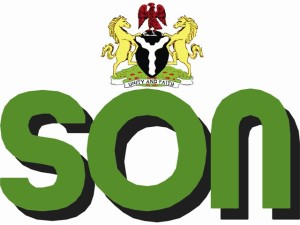 The Standards Organisation of Nigeria (SON) in Osun on Thursday sealed a cement factory over alleged involvement in the production of substandard products.
The factory, located on Ogo-Oluwa area of the town, was sealed by a team of SON officials and policemen.
The state coordinator of SON, Sunday Badewole, during the exercise said that his men had been on the trail of the producer of the substandard cements before his arrest along with others.
Badewole alleged that the producer refused to write the factory's address on the cements packs to evade arrest.
He said that the suspects specialised in the production of substandard red and green cements being used for tiles and building.
According to Badewole, the suspects claimed to have their headquarters in Lagos and the branch office in Osogbo.
He said investigation by the agency revealed that the suspects had been selling the substandard cements in Kwara, Ondo, Ogun, and other states.
"No matter the quality of the products being packaged, so long the information on it is distorted, and the address of such factory difficult to locate, such products are regarded as substandard," Badewole said.
He said that the agency was on the trail of other suspects involved in the alleged production of the substandard cements.
Badewole said that the two suspects arrested at the factory would be made to face the wrath of the law