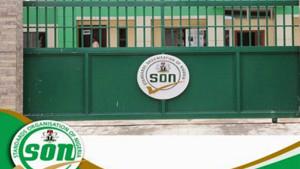 The Standards Organization of Nigeria (SON) recently collaborated with relevant stakeholders to promote the development and enforcement of standards in motor vehicle inspection in the country.
Speaking at a two day training program in Port Harcourt, Rivers State, the DG, Osita Aboloma, said: "The vehicle inspection and compliance to standards encompasses all types of highway vehicles both private and commercial that is aimed to improving Automotive functional safety ISO 26262) and road safety as well as air quality, through application of relevant National and international standards and regulations.
Represented by Papaye Don-Pedro regional co-ordinator South-South SON, he further stated that, the benefits are to safeguard the wellbeing of our people and ensures sustainable environment.
He reiterated the need for agencies of government such as the National Automotive Design and Development council (NADDC), Vehicle Inspection Service, FRSC, and NCS, to work together through collaboration and synergy in ensuring compliance with the requisite standards and regulatory requirements.
The training program was attended by relevant agencies like, The Nigeria police, Customs, FRSC, Vehicle Inspection Section, Nigeria Civil Defence corps and National road transport Unions.