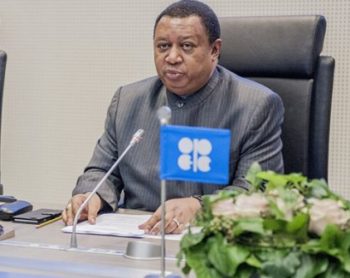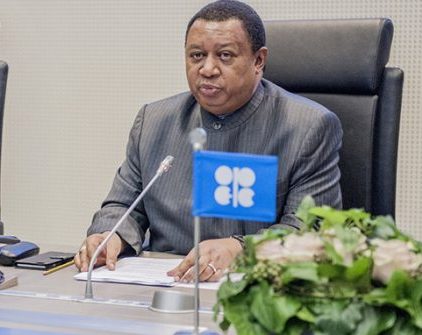 Secretary-General of the Organisation of Petroleum Exporting Countries (OPEC), Mohammad Barkindo, is currently in Washington to persuade the United States to collaborate with the cartel.
Barkindo, who just presided over historic oil cuts by OPEC and non-OPEC states, is seeking to improve gains by bringing the US on board.
Speaking at the Centre for Strategic and International Studies in Washington, Barkindo said, "The United States is considered the home of the first commercially-drilled oil well.
"Thanks to the genius and ingenuity of Edwin Drake, oil was extracted from a deep well near Titusville, Pennsylvania in 1859, sparking an oil boom that would take the world by storm.
"It goes unsaid that the United States — as one of the world's largest oil and gas consumers — is of utmost importance to OPEC. We estimate that it imports 3.6 million barrels a day of liquids from OPEC's Member Countries. And this is out of a total US consumption of 20 million barrels a day. This makes the United States a vital customer for our Member Countries.
"Thus, it is my hope that our meetings and consultations here this week will open up a new cycle of ongoing dialogue between our Organization and the United States. Both parties have nothing to lose and everything to gain with this type of cooperation — it is a true win-win scenario."
He went on to say OPEC has an extensive list of bilateral and multilateral meetings it holds annually with the European Union, Russia, China, India, the World Bank, the International Monetary Fund, the G20, the International Energy Agency and the International Energy Forum.
"We hope now that the United States will join us for a new era of collaboration and dialogue, so that we can work together towards our mutually beneficial goal of ensuring stability in the world energy markets.
"These conditions will contribute to economic growth and prosperity, two things we all desire for this and future generations."
The week-long engagement will include the International Monetary Fund, US Energy Information Administration and Columbia University in New York City.
Copyright Ships & Ports Ltd. Permission to use quotations from this article is granted subject to appropriate credit given to www.shipsandports.com.ng as the source.