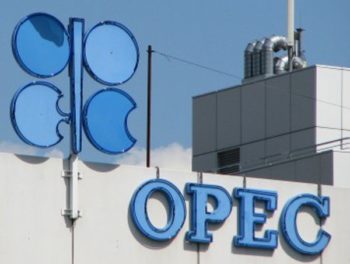 OPEC said Wednesday it expects some non-cartel producers to ramp up production next year, encouraged by oil prices which OPEC has fought to drive higher with a recent output cut deal.
Brazil and Canada — who did not sign the reduction agreement — and Kazakhstan are expected to be the main contributors to the non-OPEC supply growth, the Organization of the Petroleum Exporting Countries said in its December oil market report.
World oil prices have surged since 11 countries agreed on Saturday to cut their oil output, teaming up with the OPEC cartel in a bid to end a global oil glut and reverse a dramatic fall in income.
Russia was among the 11 non-OPEC producers, but the United States, where some shale oil producers are expected to come back onstream as their production becomes profitable again, was not.
OPEC said, however, that output rises by some countries would not stop the oil market from rebalancing in the second half of next year after a long, stubborn glut due to oversupply.
The joint action in curbing supply is expected to help "accelerate the reduction of global inventories and bring forward the rebalancing of the oil market to the second half of 2017", the report said.
World oil demand growth, which has been revised up slightly, would also help bring the market into balance, it said.
Output by countries outside of the 13-member OPEC cartel is expected to grow by 0.3 million barrels a day in 2017, OPEC said. If confirmed, this would overturn previous predictions of a contraction for next year.
"This is mainly due to higher price expectations for 2017," OPEC said.
OPEC announced at the end of last month that its members would slash output by 1.2 million barrels per day beginning in January, to 32.5 million bpd.
Non-OPEC members approved cuts totalling 558,000 bpd.
World production continued to increase in November, with OPEC pumping a record 33.87 mbd.
Copyright Ships & Ports Ltd. Permission to use quotations from this article is granted subject to appropriate credit given to www.shipsandports.com.ng as the source.