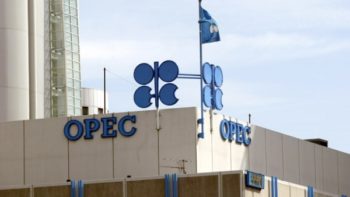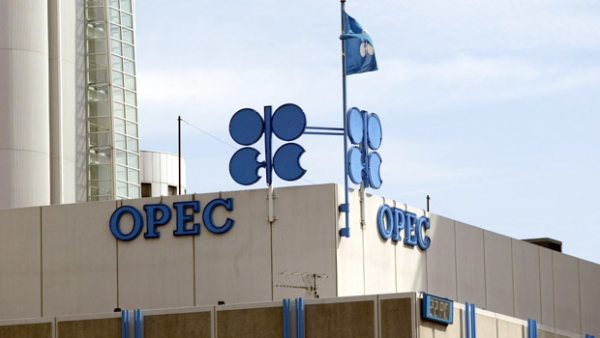 The United States government has asked Saudi Arabia and some other Organization of Petroleum Exporting Countries (OPEC) producers to increase oil production by about one million barrels a day, sources have said.
The rare request came after U.S. retail gasoline prices surged to their highest in more than three years and President Donald Trump publicly complained about OPEC policy and rising oil prices on Twitter.
It also follows Washington's decision to re-impose sanctions on Iran's crude exports that had previously displaced about one million barrels a day, or just over one percent of global production.
While U.S. lawmakers have habitually criticized OPEC at times of high oil prices, and the government has on occasion encouraged the cartel to pump more, it's unusual for Washington to ask for a specific output hike, the sources said, asking not to be named. It's not clear precisely how the request was communicated.
Raising production was discussed at a meeting of some Arab oil ministers over the weekend in Kuwait City. A statement published after the talks pledged to "ensure stable oil supplies are made available in a timely manner to meet growing demand and offset declines in some parts of the world." Saudi Arabia and Russia last month proposed a gradual production increase, although other members of the group have yet to agree.
Benchmark Brent oil futures dropped as much as 2 percent to $73.81 a barrel in London trading after the U.S. request was reported.
"Looks like OPEC is at it again," Trump wrote in mid-April in a post on Twitter. "Oil prices are artificially very high! No good and will not be accepted!"
The White House declined to comment on specific conversations, but a spokesperson for the U.S. National Security Council said access to affordable and reliable energy underpins global economic growth and the nation's security.
"We welcome any market-based action that increases energy access and fosters a healthy global economy," the spokesperson said.
U.S. Treasury Secretary, Steven Mnuchin, last month disclosed Washington had "various conversations about different parties that would be willing to increase oil supply to offset" the impact of U.S. sanctions on Iranian oil output.
Although Mnuchin declined to provide specifics, only four countries among OPEC and its allies hold enough spare production capacity to offset that impact: Saudi Arabia, Russia, the United Arab Emirates and Kuwait.
OPEC and a group of non-OPEC countries including Russia, Mexico and Kazakhstan agreed in late 2016 to cut oil output by a combined 1.8 million barrels a day in an effort to boost oil prices. Brent crude, the global benchmark, has risen from less than $45 a barrel before the deal was signed to more than $80 a barrel last month.
Agency Report