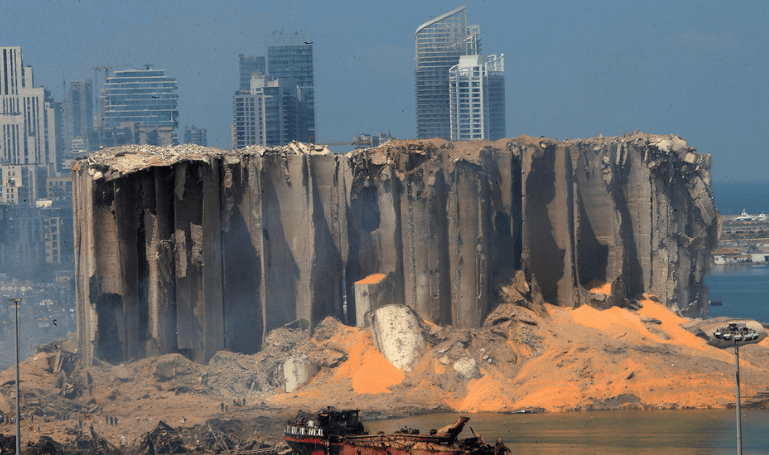 The World Bank estimates the value of physical damage caused by the explosion that rocked Beirut port on August 4 at between $3.8 billion and $4.6 billion.
"The country will need international aid and private investment to recover," according to an initial assessment led by the World Bank, in cooperation with the United Nations and the European Union in Lebanon.
Around 190 people were killed and thousands were injured when explosive material stored at Beirut port detonated on August 4, destroying thousands of buildings in the city. 
In addition to the damage caused to homes, hospitals, schools, and streets, the explosion forced many businesses to close, contributing to a loss of economic activity estimated at between $2.9 billion and $3.5 billion.
The World Bank noted that housing, transport, and cultural assets are among the sectors worst affected.
"The disaster will not only exacerbate the contraction in economic activity but also worsen poverty rates, which were already at 45 per cent of the population just prior to the explosion," the World Bank said on Monday.
It added that the implementation of a credible reform agenda will be key to accessing international development assistance and unlock external and private-sector sources of financin
Copyright Ships & Ports Ltd. Permission to use quotations from this article is granted subject to appropriate credit given to www.shipsandports.com.ng as the source.