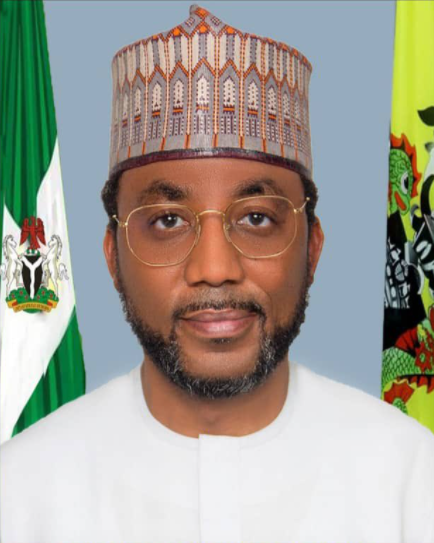 The Managing Director of Nigerian Ports Authority (NPA), Mohammed Bello-Koko has decried the high rate of physical examination of cargoes at the port by Nigeria Customs Service (NCS). 
Speaking recently during a tour of the port by the Minister of Transportation, Mu'azu Sambo, the NPA Managing Director said the 100 per cent manual cargo examination, which is preferred by Customs officials, is cumbersome and inefficient.
Bello-Koko's comment aligns with those of several stakeholders and top government officials who have asked Customs to deploy technology in cargo examination and cargo clearing process at the port. 
Recently, the Chairman, Seaport Terminal Operators Association of Nigeria (STOAN), Princess Vicky Haastrup, said Customs manual clearing processes and physical cargo examination are major hindrances to port efficiency. 
"The scanners at the port are not working, while almost all the cargoes landed at our ports are subjected to 100 percent physical examination. This certainly slows down the cargo delivery process and increases the cost of doing business. We urge the Federal Government to, as a matter of urgency, work on automating Customs processes at our ports and installing functional scanners to reduce manual clearing processes. 
"Automation and scanning will reduce human contacts at the port and cut down on the use of discretionary powers by Customs officials. This will in turn reduce the cost of doing business at the port and boost government revenue," Haastrup had said during a public forum in Lagos. 
Also speaking at the 2021 Ministerial Retreat of the Federal Ministry of Transportation (FMOT) in Lagos last August, the then Minister of State for Transportation, Senator Gbemisola Saraki, said Customs had become a hindrance to trade facilitation due to its manual processes and physical examination of cargoes at the port. 
Saraki had blamed the NCS for the loss of cargoes and revenue to the ports of neighbouring countries.
"Recently, the Customs declared over one trillion naira revenue collected within six months; what I will like to ask is, at what cost did the Customs collect that much revenue?
"Customs has proven itself to be an hindrance to trade facilitation. We cannot compete because we are not efficient, while Benin Republic and Cote d'Ivoire are using scanners, we still opening containers and doing 100 percent examination of cargoes," Saraki had said. 
Copyright Ships & Ports Ltd. Permission to use quotations from this article is granted subject to appropriate credit given to www.shipsandports.com.ng as the source.