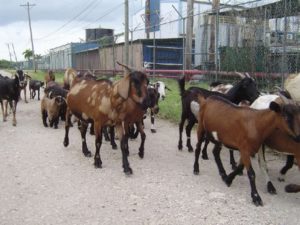 The Speaker of the Benue State House of Assembly, Terkimbi Ikyange, on Wednesday said the Open Grazing Prohibition Bill, pending in the house, would stop importation of domestic animals when signed into law.
Ikyange spoke on Wednesday during a visit by a body called Movement against Fulani Occupation.
The group was led by one Solomon Mfa.
According to Ikyange, legislators are not happy with the volume of goats, sheep and pigs imported into the state.
He argued that residents of the state should be encouraged and empowered to rear such animals.
He said, "It is shameful for an agrarian state like Benue not to have farmers who rear and export domestic animals; we have to put an end to this."
He told the group that the passage of the bill was being delayed, due to some issues.
The speaker said there were issues like the ban on importation of animals, establishment of an agency to encourage ranching and the organisation of a public hearing to get public inputs.
Ikyange commended the group on its effort at ensuring government's intervention in unnecessary killings, insecurity and displacement of persons in the state.
He assured the group that the bill, which was an executive bill, had passed through second reading and was awaiting amendments and public hearing.
MAFO is a non-political, group concerned with voicing its opposition to violence, rape, killing and displacement of communities in Nigeria.
The Benue State Open Gazing Prohibition and Ranches Establishment Bill" is aimed at prohibiting open grazing in Benue.
It also seeks to provide for the establishment of ranches and the Benue State Livestock, Ranches Administration and Control Committee as well as Livestock Special Marshals