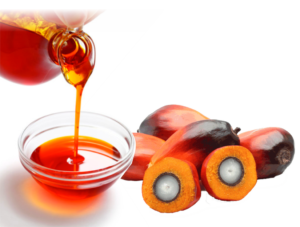 The House of Representatives on Wednesday urged the Federal Government to encourage large scale palm oil production for export to boost the country's foreign exchange earnings.
This is contained in a resolution following the adoption of a motion titled "Need for Revival of Large Scale Production of Palm Oil in Nigeria", sponsored by Rep. Emmanuel Akpan (PDP-Akwa Ibom).
Moving the motion, Akpan said in view of the downturn in Nigeria's economy, there was need for the country to diversify into agriculture especially palm oil production.
He said that diversification would earn the country foreign exchange as the product was in high demand all over the world.
Akpan said state governments, particularly the palm oil producing zones, needed to provide necessary incentives for private investors to establish oil palm plantations.
He said, "If the smallholders presently producing about 80 per cent of the country's palm oil and the large scale investors are provided with needed incentives, there will be an increase in palm oil production for local consumption.
"This will also facilitate the creation of employment for thousands of youths and boost in export to improve foreign exchange earnings."
Rep. Chris Azubogu (PDP-Anambra) said the motion was a wake-up call for the Federal Government to act fast in diversifying the economy.
Rep. Abubakar Kanike (APC- Kwara) said Nigeria should look beyond theory on how to diversify the country's economy.
He said, "We need to focus on cash crops if we want to alleviate unemployment in the country."
He decried the country's neglect of palm produce, saying that the gains of palm production were as important as crude oil.
He said, "The palm produce are used for making soap and other useful items.
"It is embarrassing for the country to import palm oil from Sierra Leone and other countries when we have the palm trees and fertile land."
The House, while adopting the motion, mandated its committees on agricultural production and services, and commerce, to ensure implementation and report back within eight weeks for further legislative action.