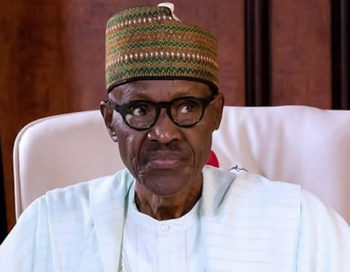 Dear reader, it gives me great joy to wish you happy and prosperous New Year. Every New Year offers unique opportunities for growth and development. 2018 is not different. The horizons are bright for Nigeria and Nigerians. One does not need a vatic telescope to know that good days are here. Anyone with a modicum of hope can see it. Everything good will come to those who embrace newness with renewed faith, vision and diligence. 2017 was challenging on many fronts but we overcame. As a nation the recession is behind us, and the economy is estimated to grow at about 1.9 percent in 2018.
President Muhammadu Buhari is sure that better days are ahead. In his Christmas message he noted that; "I am deeply convinced that better days lie ahead for us as a nation as we make progress on all the major fronts where we have set our energies to surmount the challenges." On November 7, 2017, while presenting the 2018 budget to the National Assembly the President also noted that: "2018 is expected to be a year of positive and better outcomes." There is hope in the air.
I share President Buhari's optimism, however, with some degree of caution.  Some people may dismiss his rosy forecast as a product of naïve optimism. Others may say he said it purely because leaders are expected to be inspirers of hope, or because, it is a season of rekindling hope. Well, one thing is certain to naysayers and yea-sayers 2018 is not a trouble free year. In fact, there is no era without its peculiar challenges.
One of the foreseeable challenges that may cripple growth is our national capacity to meet the budgetary target of non-oil revenue. It is sheer optimism that makes the federal government to target generating non-oil revenue of ₦4.165 trillion this year.  Particularly, since, it could not meet its non-oil revenue target for 2017.  We have not recorded significant success in our efforts to diversify our economy.
According to an ex-President of the Nigerian Economic Society, and present Executive Director, African Centre for Shared Development Capacity Building, Prof. Olu Ajakaiye, the government was too positive in its estimated revenues from non-oil sources. It will take a miracle for N794.7bn to be generated from Companies Income Tax when the service and manufacturing sectors are wobbling.  In the same way, it does not seem realistic that N207.9bn will be generated from Value Added Tax.
Another foreseeable challenge that mayaffect many Nigerians is the scourges of food insecurity. According to a report by food security stakeholders made up of the Food and Agriculture Organization (FAO), the World Food Programme (WFP), the National Programme for Food Security (NPFS), Nigeria is likely going to face food crises in 2018.  The report estimates that about 4.8 million Nigerians may be victims of grave food insecurity.  These probable victimsof food insecurity spread across 16 states and the Federal Capital Territory (FCT) as well.
For better days to come all tiers of government must work assiduously to ensure no Nigerian child goes to bed without anything to eat. Efforts must be made to ensure the prices of stable food are affordable.  Foods could be said to be affordable when minimum wage earners can feed their families throughout the month without relying on informal social support systems No nation can have enduring peace when a significant percentage of its population cannot afford adequate nutritional foods.
For better days to come we need to reinvent our national character. The fact that one-quarter of the budget for 2018 will be used for servicing debts is worrisome. The profligate political class must turn a new leaf and become prudent managers of public resources. What most governors spend monthly on fueling their conveyors and catering for their retinues of aides can help thousands of youths to establish cottage industries and become employers of labor.
For better days to come government must fight poverty. Nigerians are getting poorer.  The United Nations has estimated that the number of poor people in Nigeria will exceed that of India by February of this year. This is sad. How can we rationally explain this, seeing that, India's population of 1.3 billion people is about seven times bigger than that of Nigeria's 180 million people? The urgent need to put in place viable poverty alleviation programmes cannot be overstated.
Again a foreseeable challenge that will tend to stand against our national prosperity and unity this year is the spirit of uncritical partisanship. Being a year that precedes the 2019 national elections, political rivalry will be rife. Everything will be politicized. The chorus of ethno-religious simplism will attempt to muffle the voice of reason. Political bigots will drive a wedge between state actors and the citizenry. The polity will be toxic, particularly, now that the PDP has significantly resolved its internal wranglings and is poised to play the role of opposition party.
Another formidable challenge that may debar the emergence of better days in Nigeria is client politics. Powerful groups of individuals, organized minority, vocal interest groups would benefit from our common patrimony at the expense of the public.  A seminal political thinker, Richard Graham, calls this phenomenon clientelism.  Simply explained, clientelism is based on an underhand system of reciprocity. It is the exchange of goods, services and money for political support with implied quidproquo. The Dasukigate is an extreme example of the politics of clientelism.
For Nigeria to prosper in 2018, government must resist the temptation to appropriate public funds for partisan political activities, as was the norm in the past. In the past, any financial year that anteceded general election was characterized by huge illicit spending of public funds. The national budget did not work for the people, but, for the political class in power. It was meant to consolidate their hold in power.
This government must be mindful of the fact that it is in race against time. It cannot afford to expend energies and resources pursuing renewal of its mandate to govern in detriment to providing good governance. This is the time for it to embark on legacy projects as it approaches the sunset of its mandate. The ruling party cannot afford to halt the activities of governance, because of electoral exigencies.
Jobbery has endangered Nigeria and Nigerians to abject misery. If 2018 will mark the beginning of Nigeria's unending prosperity, government must fight corruption with renewed vigor and without discrimination. At the moment the different arms and tiers of government are not fighting corruption in unison. For the common good the executive and the legislature should resolve their difference so that corruption can be fought headlong this year.   The clash between operatives of the EFCC and the DSS makes it doubtful if there is productive synergy, or inter-agencies cooperation in the fight against corruption. This should be looked into as well.
The prosperity of Nigeria is determined by that of the citizenries. If all Nigerians are prospering national prosperity will be guaranteed.  Most Nigerians cannot prosper if government does not pay critical attention to the ease of doing business. Bureaucratic bottlenecks that impede enterprise development should be addressed promptly.  Our business environment should be made clement for investors and entrepreneurs.
There is something hope-inspiring and invocational about the title of Sefi Atta's novel "Everything GoodWill Come."  It is my earnest desire that we all engage 2018 with the everything-good-will-come mentality.  Once again, I wish you happy and prosperous 2018.