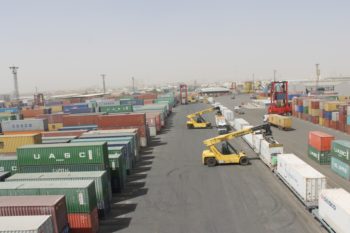 The Infrastructure Concession Regulatory Commission (ICRC) says Nigeria's port concession regime has been successful as it is "doing very well". 
The Acting Director-General of ICRC, Chidi Izuwah, made this known in the latest edition of the Nigerian Shippers' Council's newsletter named "The Shipper". 
He also disclosed that the commission was working with the Nigerian Ports Authority (NPA) to carry out in-depth study on the best mechanism for the review of the 11 years old port concession. 
"We are doing everything so that Nigerians can be aware and informed that things are being done in a transparent manner. The port concession is doing very well. We might complain about the inadequacies, but let us look at what the ports were about 20 years ago in terms of demurrage.
"Let us keep telling people that nobody hears about wharf rats any more. Wharf rats have been eliminated completely because of port concession,'' he said.
Izuwa said there could be cases where some concessionaires might not have fully recouped their investments, pointing out that the concession review will not be based on "emotions or man-know-man".
According to him, "It will be based on pure data because anything that needs to be done under the ICRC will be approved by the Federal Executive Council. So whatever the outcome of the review process, every Nigerian will know." 
On the Nigerian Shippers' Council proposed truck transit parks, he said there would be a bankable study to be carried out to establish the optimal location to position the parks, saying that the Federal Government is also aware that port connectivity with the rail is very key.
"Look at what the Federal Government is doing about the Wharf–Apapa road, the implementation may not be going as fast as it can because of funding, that is why we are working on the side to bring the private sector to help us. So government is working day and night to create a better Nigeria for everybody,'' Izuwah added.