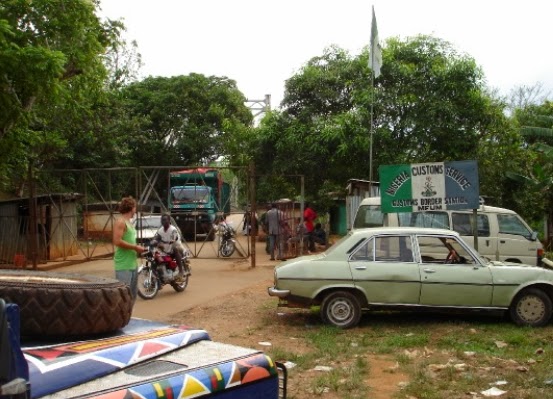 By Ace Omozuwa
Some influential voices in the public space have described the decision of the Federal Government to shut the nation's borders with an unnamed neighboring country as a knee-jerk reaction to an age-old problem. Some of the leading critics of this policy measure are the vociferous activist turned lawmaker, the Senator representing Kaduna Central Senatorial District, Shehu Sani, and the Director-General, Lagos Chamber of Commerce and Industry, Mr Muda Yusuf. In their opinion, the proposed closure cannot put an end to smuggling and its associated problems. More so, it has grave economic implications. Certainly, it would adversely affect the source of livelihood of many heads of households engaged in legitimate business across the border.
On the other hand, many are ecstatic about the announcement.  Rice millers in Nigeria are optimistic that this measure will boost local production of rice. Others say it is good for the nation's business community, particularly, for those in import and export sector.  According to media report, the president, Rice Millers, Importers and Distributors of Nigeria, MrTunjiOwoeye, said; "They should have shut the border a long time ago. Stakeholders have invested a lot to grow the rice sector and it is smuggling that can mess up the entire efforts." Indeed, smuggling gravely threatens the development of local industries in Nigeria.
One reason why smuggling is an enduring problem in Nigeria is because of the extensive nature of our borders. According to a former Comptroller General, Nigeria Immigration Service (NIS), David Parradang, 18 of the first 46 nation states with extremely long borders in the world are in Africa. Nigeria occupies the 18th position on the list. This implies that border security will always remain a huge challenge for us. This challenge has become a national nightmare, because of our failure to adopt ultramodern technology for surveillance. Our heavy reliance on human surveillance techniques have failed to guarantee maximum security.
Our inability to deploy appropriate technology and security personnel to secure our border suggests that we are guided by the policy prescription or ideological posture of a former president of Mali, Modibo Keita. Once, Keita noted, "We must take Africa as it is, and we must renounce any territorial claims, if we do not wish to introduce what we might call black imperialism." This warped concept of the unification of Africa, which poses threat to territorial integrity, should not be a guiding principle of state action.
Every patriotic Nigerian has genuine reason to be worried about the porosity of our boarders. It gravely challenges our national security and territorial integrity. The scale of illicit cross-border activities at Nigeria's frontier is beyond imagination.  Anyone who has ever visited any of Nigerian borderlands or "Gateway" Local Government Areas knows that it is imperative for the political establishment and security agencies to work together in harmony to provide lasting solutions to the problems associated with porous borders.
We cannot guarantee our economic security, stability, and prosperity, if allow different types of unlawful transactions to keep occurring in Badagry and Iseme-Podji or in other place like the borderland of Egbado (Yewa) South LGA, Ogun State. Also, if we hope to restore the glory days of groundnut pyramids in Kano and environs, we must take drastic actions to end the covert movement of groundnuts across the Niger-Nigeria boundary.
Political stability and democratic consolidation in Nigeria will be a pipe dream, if far-reaching efforts are not made to safeguard our boarders. The influx of people from other nations poses a threat to our electoral integrity. As some of these migrants exercise rights of citizenship without discharging the corresponding responsibilities. Desperate politicians often exploit the porosity of our boarders to enhance their political capital. They assist many undocumented immigrants to register to vote and unlawfully participate in the entire electoral process. If the needful is not done urgently some political hacks will use this situation to contest the legitimacy of the 2019 elections.
Due to the porous nature of our borders, many unlawful economic migrants from indigent neighboring countries keep settling in Nigeria.  We often hear of cases of non-Nigerians stealthily working in sensitive sectors of government. It is difficult to fish out these immigrants usurping rights of citizenship, because, we do not have robust national data bank. We cannot keep playing the ostrich at the risk of national security.
Though I am not an advocate of ultra-nationalism or harbor anti-globalization sentiments, nonetheless, it is wise for us to watch global trends and forecast future possibilities.
The architecture of global governance is increasingly becoming weak as Donald Trump is making America's isolationism or exception-ism to attain a crescendo. Due to Trump's isolationist proclivities, the G-7 can no longer effectively dictate the direction of global economics and politics. Diplomatic rows now openly occur between the US and its traditional allies. Trade wars are looming. Transnational and multilateral bridges are collapsing; walls are being erected in their place.  We are witnessing a new wave of ultra-nationalism and protectionism. All these imply that globalization and its glories may be in their sunset moment.
In view of the foregoing, and the growing threat ISIS poses to our national security, docility must no longer be seen as a principle of state action with reference to border security.  There is no measure that can be deemed as too extreme in our efforts to curb terrorism in any form.  We must stop neighboring nation states from gleefully perpetuating acts of economic sabotage, which equates to terrorism.
Nigeria must not remain the dumping ground of low quality, health endangering rice.  It is alarming that a neighboring nation state imports rice that it does not consume. It imports rice that exceeds that of China. The security apparatus of this nation state encourages smuggling of rice into Nigeria, but ever watchful and disallows a free flow of Nigerian products into their market.
Government is rightfully concerned as we know the quality of smuggled products is always questionable. People should not ask government to fold its arms, because Nigeria is a pillar of the Economic Community of West African States (ECOWAS).  We can be a great pillar in ECOWAS and still creatively adopt protectionists' measures that will grow local industries without stirring diplomatic fireworks.
The Economic Community of West African States (ECOWAS) was created in 1975 to promote regional cooperation, enhance cross-border movements and free trade. It aimed at promoting regional integration, economic cooperation and dousing diplomatic conflicts within the sub-region. ECOWAS has done fairly well in achieving its set goals. It has succeeded significantly in reducing border conflicts around the sub-region. However, some of her member states criminally exploit its provisions to the detriment of Nigeria's economy. A case in point suffices: the economic prosperity of Benin Republic results from its exploitative economic relation with Nigeria.
The spirit and noble ideals of ECOWAS does not create room for this parasitic economic relation. ECOWAS seeks to promote mutually sustainable economic opportunities and Human Development of member states.  So, Nigeria will not be contravening the spirit and letter of ECOWAS rules, if we do the needful and end the regime of mayhem and illicit trade in Gateway states and local government areas.
The porosity of our borderlands and the unchecked influx of people and products to Nigeria are sources of grave national dangers.  If the dangers of illicit trade did not compel us to act, terrorists' threats should spur us to effectively safeguard our national borders.
For the purposes of promoting national security and proactively defending our territorial integrity, this is the time for us to start investing in smart surveillance.  It is also a good time for the Nigerian state to develop functional mechanisms that will enable her to know her citizenry.  In this digital age, developing and effectively managing national data banks are cost efficient and beneficial.
Copyright Ships & Ports Ltd. Permission to use quotations from this article is granted subject to appropriate credit given to www.shipsandports.com.ng as the source.