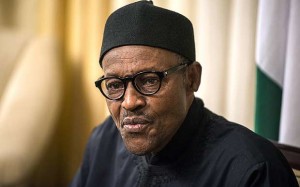 By Lakin' Goodluck
The past few days have been characterised by reports on the historic achievement of our president being the first sitting Nigerian president to spend 100 days in diaspora. That very significant event has attracted the attention of both local and foreign media, and is now a major subject for public discourse. Personally, the key lesson from this current conundrum is the inconsistency of the human person; when you find a man that is consistent in his actions and reactions to the same events across diverse circumstances, please doff a hat for such man. It takes extra discipline to stay consistent at all times. In less than 10 years, two similar events in Nigeria have elicited different reactions from the same people. The first event attracted protests led by "eminent" Nigerians and political heavyweights, and heralded the famous invocation of the Doctrine of Necessity. The second event has witnessed a somewhat suspicious silence from the same "eminent" Nigerians; those who dared to protest have been described with uncharitable names by the same people they thought would defend and support them. May God rescue us from the hypocrisy of the elites!
In the midst of this depressing developments came a rather unusual and cheering news from the Nigerian oil and gas industry that we have reduced oil production cost by 70%.  Naturally, when you hear news about the importance and centrality of crude oil to our economy, you would think we have explored all possible avenues to fittingly maximize this endowment until you realise how much it cost to produce a barrel of oil in Nigeria. When oil was selling at $100 dollars and above in 2014, the unit technical cost (UTC) for producing a barrel of crude oil was about $70. That means we spent around 70% of the oil price on production.
The reasons for this are not sunk in some deep ocean that we cannot fathom. The reasons are simple: militancy in the Niger Delta, multiple taxation and transportation among other reasons. As a result of militancy in particular, producers now prefer to produce offshore, which is more expensive and require additional capital spending.  In 2016 when production cost had fallen to $28, data from the Wall Street Journal shows that 45.2% of the total cost went into capital spending cost. Similarly, 30.4% was spent on main production cost, while 14.2% and 10.2%, were consumed by gross taxes and admin/transport respectively. The foregoing shows that even with low oil price and drop in demand, it was and still more expensive to produce a barrel of crude oil in Nigeria than it was and is in war-ravaged country like Iraq.
This is why the news from NAPIMS, a subsidiary of NNPC, that production cost has been reduced by 70% is not only cheering; it is a milestone in the industry. It may be coming a little bit late as oil prices are now lower than what they were some years ago when we could have made much more, but still a step in the right direction.  The cost of production is now around $23 from $78 in 2015. Additionally, the NNPC has a target to attain production cost of about $17 and $19 for offshore and onshore production respectively. Although the target is still far below the cost of production in Saudi Arabia, which produces at $8.98, we can cheer that there is at least some forward thinking in our oil and gas sector.
It would have been enlightening for the NAPIMS boss to outline steps that were taken to attain this new feat; he only told us that the new production cost has saved the country $3billion. As gladdening as this may sound, the danger always lies in that debilitating culture that keeps bedevilling this country – lack of continuity and maintenance. One administration introduces a favourable policy; another administration comes in and completely disregards the existing policy. Whatever it is that the current NNPC management has done to ensure the reduction in the production cost should be institutionalised legally to prevent us from going back to the old ways. Otherwise, another individual who probably lacks a good knowledge of the oil and gas industry might come into the system tomorrow and completely discard existing arrangements. We have seen this happen in the past, and we still see it happen every day.
The Minister of State for Petroleum Resources, Dr. Ibe Kachikwu and his team surely deserve some commendation for this new feat. Ultimately, we hope this will be the beginning of a new chapter in Nigeria's oil and gas sector.
Copyright Ships & Ports Ltd. Permission to use quotations from this article is granted subject to appropriate credit given to www.shipsandports.com.ng as the source.