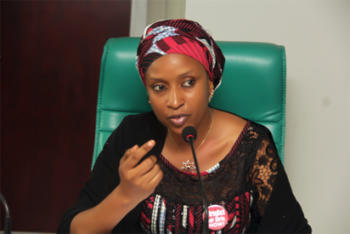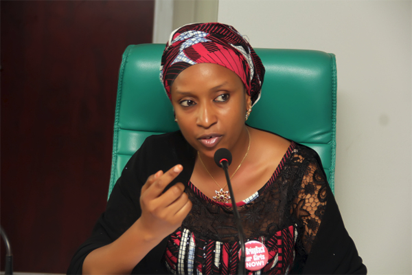 Perhaps there are people behind the scene advising the Managing Director of Nigerian Ports Authority (NPA), Ms. Hadiza Bala Usman to make certain utterances on the pages of newspapers and on television against perceived "enemies". These advisers certainly do not mean well for the NPA boss because media war will not, by any stretch of imagination, benefit her or the organization she is privileged to serve as Managing Director.
The only beneficiaries of a media war are those paid to execute it, and I understand the need for such jobbers to want to keep the embers of conflict aglow in the public space.
Indeed, the type of uncomplimentary language one reads on the pages of newspapers with regards to NPA and the ports these days are rather strange. I do not remember seeing this level of mudslinging about the port in more than 20 years of practice in the maritime industry.
As a media and communication scholar, I know that no one wins a media war. In the final analysis, the instigator and abettor emerge the ultimate losers. Media war is an avoidable distraction. It creates extreme agitation of the mind and emotion for all and shifts focus away from giving full attention to more productive endeavours.
Mudslinging and name calling on the pages of newspapers also tells very bad stories about our ports to the international community. It portrays Nigerian ports as chaotic, disorderly and unsafe for business. In this age when news has been commoditized no thanks to the Internet, every bit of information written about our ports or NPA is read by a global audience. What is said about our ports or about port businesses on the pages of newspapers influences freight rates, which in turn impact on the cost of doing business, which the present government is trying hard to address. The bad press, which results from media war, also discourages investment at the port, because investors loathe uncertainty. Everyone holds back and they are like, "let them resolve their issues first". I have heard these thoughts expressed by some other persons and most recently by the Lagos Chamber of Commerce and Industry (LCCI).
Investors and company managers want to spend their time planning business growth, not wasting time managing crises. Government officials who are not mindful of pejorative signalling effects are not working in the country's best interest.
The labour and material cost of waging media war is also astronomical and should be avoided as much as possible. I know NPA has deep pocket and there is tendency to say "we can afford it", but can we? There is so much begging for attention around the port and every penny deployed to uses other than supporting the development of critical port infrastructure is money wasted.
The daily preoccupation of the leader of Nigeria's port industry should centre around harnessing human and material resources of not just NPA, but of the entire port system, to create an attractive business environment. Media war breeds contempt and engaging in it makes the attainment of this goal difficult if not impossible.
Disputes are inevitable in commercial engagements as we have seen severally in the port, but it is not in the country's best interest to resort to grandstanding or name calling on the pages of newspapers. These are postures that will not resolve but aggravate the disputes. Disputes can be resolved with concerned entities out of the public glare. Again, bringing disputed issues concerning companies and dropping their names in the public square at the slightest provocation damages their image and reputation. This may result in damage to the company's brand equity, which could translate to loss of business. When companies lose business, jobs suffer and by extension the economy suffers.
We have too many unemployed youths roaming our streets in Nigeria. The high level of unemployment in the country should worry any reasonable government official. Countries all over the world know the importance of the private sector in creating jobs and they do everything possible to attract companies to their territories. Nigerian government officials cannot afford to behave otherwise.