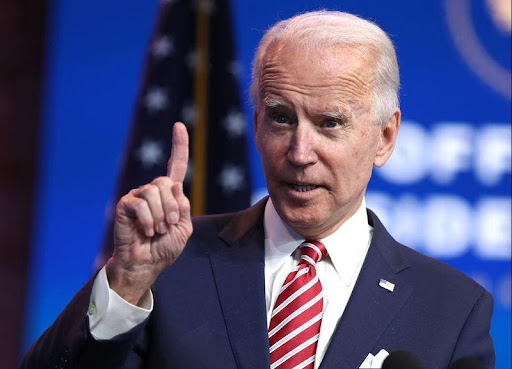 US President Joe Biden's State of the Union Address on Tuesday singled-out shipping lines as anti-competitive in raising freight rates by over 1000%, which the industry described as "unfounded" allegations.
In his address, President Biden stated that capitalism needs competition to function properly.  
"I am a capitalist, but capitalism without competition is not capitalism. Capitalism without competition is exploitation, it drives up profits. When corporations don't have to compete, their profits go up. 
"During the pandemic, about half a dozen or less foreign-owned companies raised prices by as much as 1000% and made record profits. Tonight, I am announcing a crackdown on companies overcharging American businesses and consumers," he said. 
The Federal Maritime Commission and the Antitrust Division of the Department of Justice will form a task force to investigate ocean shipping lines for potential violations to the Shipping Act and other US laws, the White House said in a Feb. 28 statement supporting the speech.
The FMC and DOJ entered an information-sharing memorandum of understanding shortly after Biden issued his Executive Order on Competition in July 2021.
"Three global alliances, made up entirely of foreign companies, control almost all of ocean freight shipping, giving them power to raise prices for American businesses and consumers, while threatening our national security and economic competitiveness," a statement from the White House said.
The three container shipping alliances, 2M, Oceans Alliance, and THE Alliance, were formed in 2017 to share space on ships as a means of controlling oversupply that diminished profits for many years, threatening some carriers with bankruptcy. Among the members and partners of the three alliances are all 10 of the largest shipping firms in the world, including Geneva-based MSC, Copenhagen-based A.P. Moller-Maersk, and Marseille-based CMA CGM.
Rising container shipping costs have directly contributed to a US consumer price inflation rate of 7% in 2021, and are expected to increase prices by another 1% over the next year, the White House statement said, citing research from the Federal Reserve Bank of Kansas City and the European Central Bank.
"Meanwhile, the ocean carrier companies are experiencing elevated profits and soaring profit margins," the White House said statement said. "Estimates suggest that the container shipping industry made a record $190 billion in profits in 2021, a sevenfold increase from the previous year and five times what it made over the entire period from 2010-2020."
The three major alliances now control 80% of the global container shipping market, including 95% of the critical trade lanes between Asia and North America, the White House statement said. That is up from about 30% prior to 2011, before significant consolidation occurred in the sector.
Platts Container Rate 13 — North Asia to West Coast North America — increased 126% year on year to $9,500/FEU March 1, while rates from North Asia to the East Coast climbed 108% to $11,000/FEU over the same period. But shipping lines operating on the trans-Pacific trade lanes also demanded as much as $10,000/FEU more in premium surcharges during periods of strong demand for cargo owners that wanted to ensure that their shipments would be loaded as soon as possible.
In a rebuttal to the White House statement, shipping industry lobbying group World Shipping Council (WSC) said that it was incorrect to say that the container shipping industry was uncompetitive as the number of shipping lines operating on the trans-Pacific trade increased in 2021. The WSC cited landside issues including inadequate US port infrastructure and a labor logistics workforce overwhelmed by record import volumes as the root causes of higher shipping costs.
"It is unfortunate that the President is demonising ocean carriers, the industry that is the backbone of the US and global economy and that has been working around the clock through the pandemic to move more cargo than at any time in history," the WSC said.
Biden also called on US members of Congress to pass legislation that addresses the current antitrust immunity for ocean shipping alliances. The Ocean Shipping Reform Act was approved by the US House of Representatives in December, while the other chamber of the Congress, the US Senate, introduced its own version of the bill in February.
Copyright Ships & Ports Ltd. Permission to use quotations from this article is granted subject to appropriate credit given to www.shipsandports.com.ng as the source.