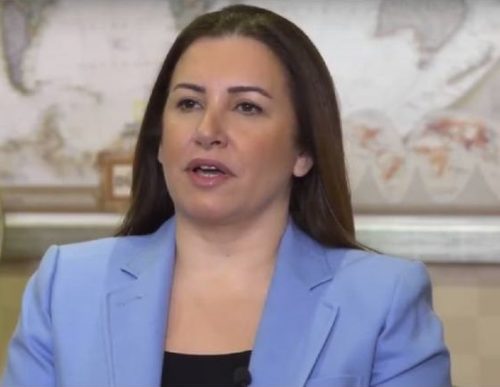 The Baltic and International Maritime Council (BIMCO) on Tuesday elected the Managing Director of HI Kaptanoglu Shipping, Şadan Kaptanoğlu, as its new and first female President in 114 years. 
BIMCO is the world's largest shipping association representing shipowners. Its membership controls around 65 percent of the world's tonnage and it has members in more than 120 countries, including ship managers, brokers and agents. 
Founded under the title of "The Baltic and White Sea Conference" in Copenhagen in 1905, it was the first organisation to see the benefit in joining forces with other countries to secure better deals and standard agreements in shipping.
"It is a great privilege for me to chair the BIMCO Board of Directors in this crucial time of change for shipping.
"The environment and climate change are key public concerns and getting the shipping industry to embrace this reality – and delivering the solutions to meet the world's environmental expectations – will be my priority," Kaptanoğlu said. 
Kaptanoğlu, who is a Turkish shipowner, takes over from Greek shipowner, Anastasios Papagiannopoulos, Principal of Common Progress, who has completed his two-year term as President.
As President, Kaptanoğlu plans to steer BIMCO through the industry's transition to low sulphur fuel and must set the direction for BIMCO's approach to short and longer term measures to bring down the world fleet's greenhouse gas emissions and, as part of that, ensure a level playing field is retained for shipping.
"Our goal is to make sure that new regulation is practical and enforceable, while ensuring that the BIMCO contracts are the best option to deal with new rules," the new BIMCO chief said. 
She takes over after a two-year period as President Designate and will be the first female President of BIMCO.
Sabrina Chao of Wah Kwong in Hong Kong was elected as President Designate and joins the Board of Directors.