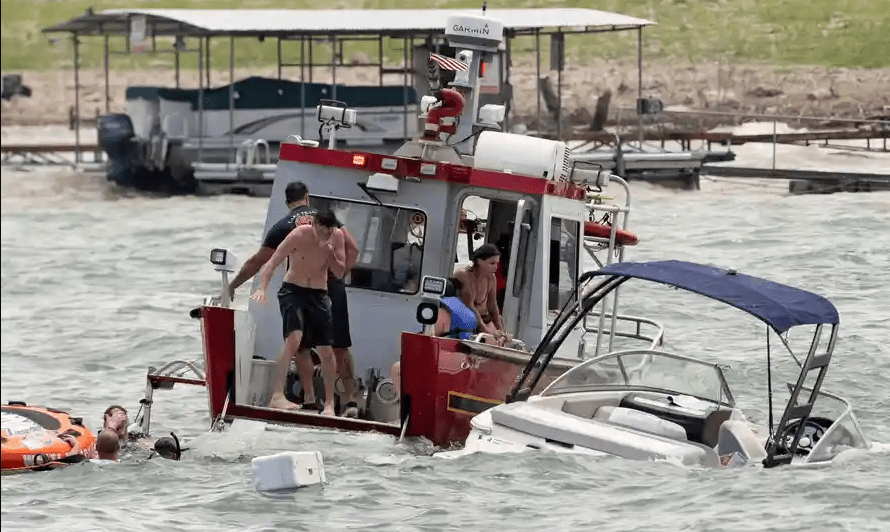 Boating fatalities have surged in the face of the COVID-19 pandemic in U.S., as more kooks and qualified captains hit the water.
The U.S. Coast Guard, in its 2020 Recreational Boating Statistics Report released on Wednesday, stated that it recorded 767 boating fatalities nationwide last year. This represents a 25% increase from 2019.
The Coast Guard said evidence points to a significant increase in boating activity during the pandemic, from reports of increased boat sales, insurance policies taken out, insurance claims, and calls for towing assistance. With more cumulative boating hours, the risk of death, injuries and accidents also increased.
The report shows the total number of accidents rose 26% to 5,265, while the number of non-fatal injured victims rose at a similar rate to 3,191.
Unsurprisingly, alcohol continued to be the leading known contributing factor fatal accidents, accounting for over 100 deaths, or 18% of total fatalities. Looking at all accidents, the report showed the top five contributing factors were operator inattention, inexperience, improper lookout, excessive speed, and machinery failure.
Captain Scott Johnson, chief of the Coast Guard's Office of Auxiliary and Boating Safety, even noted a number of cases where boaters had recently purchased the vessel involved in an incident, but they had not taken proper safety precautions.
Not only did the number of boaters increase, but the fatality rate rose to the highest in the program's recent history, hitting 6.5 deaths per 100,000 registered recreational vessels for a 25 percent increase from the previous year. The report also showed that property damage totaled about $62.5 million in 2020, while the number of recreational vessels stayed relatively flat and actually decreased by 0.34%, to 11,838,188 vessels.
Boaters also continued to make bad decisions when it comes to life jackets. Drownings counted for three-quarters of all fatal boating accidents, where 86 percent were not wearing a life jacket.
"It's crucial for boaters to wear a life jacket at all times because it very likely will save your life if you enter the water unexpectedly," said Captain Johnson. "The Coast Guard reminds boaters to make sure that life jackets are serviceable, properly sized, and correctly fastened."
In addition to life jacket usage, the Coast Guard is reminding all boaters to take a boating safety course, attach the engine cut-off switch, get a free vessel safety check, and boat sober, in order to increase their chances of staying safe on the water.