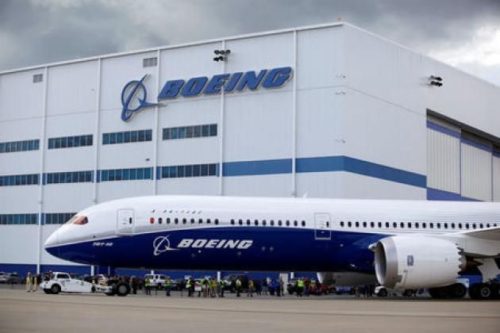 Boeing Co and a domestic carrier, Green Africa Airways have committed for up to 100 737 MAX 8 aircraft, in a deal worth $11.7 billion.
According to Boeing, the deal is the largest aircraft agreement from Africa and will be reflected on Boeing's Orders and Deliveries website once finalized.
The commitment is evenly split into 50 firm aircraft and 50 options, it added.
The 737 MAX 8 is the fastest-selling aeroplane in the Boeing fleet, accumulating more than 4,800 orders from over 100 customers worldwide.
Airlines in Africa will require 1,190 new aeroplanes as the continent boosts both intra-continental and intercontinental connectivity over the next couple of decades, Boeing said, citing its 20-year Commercial Market Outlook.