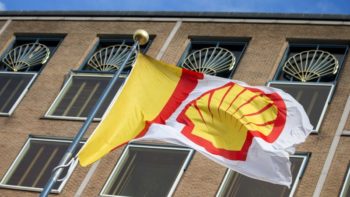 The National Oil Spill Detection and Response Agency (NOSDRA) Board Chairman, Sen. Ayo Akinyelure, has urged Shell Nigeria Exploration and Petroleum Company Limited (SNEPCO) to speed up process for the payment of $3.6 billion fine levied against it by a Lagos Federal High Court.
The compensation is to settle over 350 affected communities in the Niger Delta region.
Akinyelure, said on Wednesday in Abuja that the oil spillage which occurred 20th December, 2011 due to exploration within OML 118 which caused about 40, 000 barrels of crude oil which equals to 6,400,000 litres of crude oil discharged into the seas, severely desecrated the oil-rich communities.
He said the incident led NOSDRA to levy SNEPCO $1.8 billion as compensation for damaging the environment, the affected communities with additional $1.8 billion as 'punitive damages'.
According to him, "SNEPCO in the process instituted a suit against the agency, challenging NOSDRA's Act and its enforcement functions as contravening the constitution of Nigeria (as amended)."
However, the court, he stated dismissed the suit and in the final analysis all the questions raised by the plaintiff (SNEPCO) were all resolved in favour of the defendant (NOSDRA) and an order dismissing the suit was clearly made by the presiding judge.
"We cannot as an agency remain in court in perpetuity when our people in the Niger Delta region are dying of hunger on a daily basis over the years since the occurrence of Bonga oil spillage. We therefore urge SNEPCO management to obey the court order in the interest of justice and fair play and accelerate the process of settlement of compensation to over 350 affected communities in the Niger Delta region through NOSDRA as the sole regulatory agency without further delay," he stated.
He further applauded the verdict of Justice CMA Olatoregun-Ishola, who presided over the proceeding stressing that it would serve as the last hope of the downtrodden communities affected by the spillage.
"The people of Niger Delta have great hope in Mr. President. If this settlement can be made in earnest by SNEPCO management as a partner in progress with the present administration of President Muhammadu Buhari, we will be glad," he said.