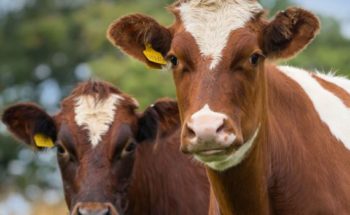 Botswana notified its trading partners on Tuesday of a suspected outbreak of foot and mouth disease in cattle in its Ngamiland district, saying it had banned meat exports from the area.
The Southern African country added that there was no impact on exports to the European Union.
In a filing published by the World Trade Organisation (WTO), Botswana said officials from its Department of Veterinary Services found five animals with signs of the disease in Ngamiland in the north of the country, an area bordering Namibia and Zimbabwe.
"As a result of these findings the slaughter and movement of all cloven-hoofed animals and their fresh products within and out of the Sehithwa, Toteng, Bodibeng, Kareng and Semboyo extension areas are suspended until further notice," it said.
"Export of all meat products from export slaughter and processing plants produced in the last 30 days in Ngamiland is suspended."
Vaccinations had begun, the filing said.
Foot and mouth is a highly contagious and sometimes fatal disease affecting hoofed animals such as sheep, goats, cattle, buffalo and pigs, although it is not a direct threat to humans.
Agency Report