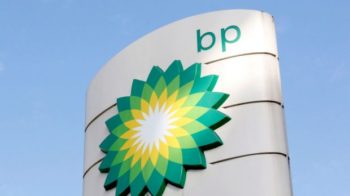 BP and Kosmos Energy have moved closer to approving development of the Tortue natural gas field offshore Mauritania and Senegal after the two West African countries agreed to split production from the cross-border field.
Kosmos said on Monday it expected to make a final investment decision (FID) on the project in 2018, with first gas expected in 2021. BP had previously indicated it expected to reach an FID on the project towards the end of this year.
The Greater Tortue Complex, which straddles the maritime boundaries of the two countries, is estimated to hold more than 25 trillion cubic feet of gas. The production is expected to be exported via a liquefied natural gas (LNG) facility.
Senegal's President Macky Sall signed an inter-governmental cooperation accord on Friday with his counterpart in Mauritania, Mohamed Ould Abdel Aziz, during a state visit.
"This is an important milestone for this innovative gas project which reflects the strong, cooperative partnership between Mauritania and Senegal," BP's Head of Oil and Gas production, Bernard Looney, said in a statement.
BP shares were trading 2 percent higher and Kosmos London shares were up 2.6 percent at 0955 GMT, compared with a 1.7 percent increase in the broader energy sector.
Kosmos said the agreement provides for development of Tortue through cross-border unitization, with a 50-50 initial split of resources and revenues, and a mechanism for future equity redeterminations based on actual production and other technical data.
Energy companies are pushing further west from the waters off established African producers such as Angola, Nigeria and Gabon.
However, in a region where maritime boundaries are often poorly established, the move into new, untapped territory carries the risk of inflaming tensions between neighbours.
Agency Report