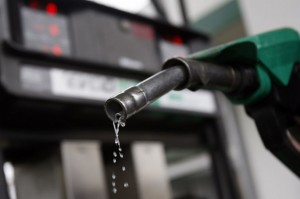 The petroleum products imports statistics have revealed that Nigeria spent N760.44 billion importing petrol, kerosene and gas in the first quarter of 2017.
The statistics, released yesterday by the National Bureau of Statistics (NBS), showed that Nigeria imported 4.05 billion litres of petrol (premium motor spirits), 1.31 billion litres of gas (automotive gas oil) and 41.06 million litres of kerosene (household kerosene) during the period.
The breakdown of the values of the products revealed that Nigeria spent N566.96 billion on petrol import, N187.56 billion on gas and N5.92 billion on kerosene.
The report indicated that March 2017 recorded the highest volumes of premium motor spirits (PMS) and automotive gas oil (AGO) imported into the country at 1.63 billion and 504.59 million litres valued at N218.88 million and N70.28 million respectively.
Further analysis of the report showed that the highest monthly volume of kerosene was imported in January 2017 with 27.82 million litres valued at N4.07bn imported.
State-wide distribution of truck-out volume for the period showed that 4.81 billion of petrol, 1.31 billion litres of gas and 236.43 million litres of kerosene were distributed nationwide during the period under review.