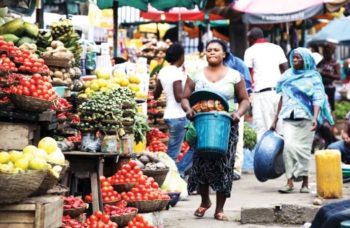 The National Bureau of Statistics (NBS) has said the Consumer Price Index which measures inflation dropped 0.09 percent points from 11.23 percent in June to 11.14 per cent in July.
The NBS in the report released on Wednesday said this is the 18th consecutive decline in headline index.
It reads, "The consumer price index, which measures inflation, increased by 11.14 per cent (year-on-year) in July 2018.
"This is 0.09 per cent points less than the rate recorded in June 2018 and represents an 18th consecutive disinflation in headline inflation year on year."